Dandruff and itching scalp are a common chronic condition and 7 out of 10 people suffer from this. However, it is not such a serious condition to fret about. And, take heart, we have the solution. We can introduce to you safe, natural and effective methods with essential oils for dandruff, so you can say bye-bye to this embarrassing issue.
Before proceeding any further, it is really important to recognize the symptoms of dandruff and common conditions under which it thrives:
Dry skin in the winter and fall season
Dry skin as a result of excessive gym workouts, exercise including swimming, and changes in diet
Itching scalp – an indication that your scalp needs attention
Cradle cap – a form of dandruff in babies due to irritation caused by certain products. It usually goes away before the child turns 3. You can anyway eradicate this cradle cap issue by using the natural remedies prescribed in the article below.
Common Causes of Dandruff
Seborrheic dermatitis: This is the reverse of dry skin. When excessive oil is secreted through the oil glands, seborrheic dermatitis can flare up. It can be recognized by the appearance of red skin or an oily surface that is concealed by flaky scales. This condition is not limited to just your head, but it can easily crop up in any part of your body: skin, groin, armpits, and even eyebrows.
Improper care: If you do not care for your hair properly, the result can be hair loss, dandruff and many bothersome hair issues. It is important to massage your shampoo for two minutes into your scalp and then rinse
Fungus: Malassezia is a fungus that breeds on adult scalps leading to flakiness and dandruff, though it is seldom a serious problem. Once again, improper care can further stimulate the spread of this fungus, causing irritation and impeding the growth of new hair cells.
Sensitive scalp: Some people are allergic to harsh chemicals. Therefore, scalps coming in contact with such products can be affected by a form of dermatitis.
Even after you stop using the product the damage might already have been done. The scalp quickly reacts and breaks out in dandruff
How to treat Dandruff naturally?
There are many little habits you can induce in your lifestyle to treat dandruff. They are not such huge tasks not to follow. For example:
Drink lots of Water: less water consumption can only increase dandruff rage. Water keeps the skin hydrated and reduces dryness of skin.
Massage of Coconut oil: Coconut oil does not contain sticky substances and it is powerful in nourishing skin. Its Lauric acid and Capric acid components help in reducing microbial, fungal and viral bacteria to grow on the skin. Not only it helps keep your scalp clean but it also kills the existing microbial, fungal and viral rage of bacteria.
Essential Oils for hair: Oils are the best solution to eradicate dandruff. Essential oils for dandruff are blessing for your hair. Not only they are natural and they do not cause any chemical reaction or any harm to your scalp. Essential oils for dandruff will nourish your scalp, allergies, and make your hair grow beautiful.
Aloe Vera Gel: Aloe Vera is commonly known as a soothing plant. It helps in soothing burns, scars, inflamed skin, and cleanses skin. Its rich benefits help in eradicating itchiness and scales from the skin/scalp. It is popularly known to treat Seborrheic dermatitis and other severe skin conditions, which promote dandruff.
Relaxation: It is really important to give body its due to relax and rejuvenate. Relaxation and getting spa treatments will relax muscles, tone your skin and detox your body – that usually create negative aura in the body. Too much stress can also cause dandruff. If you cannot find time to get a luxury break – to treat yourself with a spa conditioning, then do things that relax you. Such as, read books, do yoga, workout, massage therapy or just grab a cup of coffee and sit on the window sill and do nothing.
Here is a list of Best Essential oils to treat dandruff with:
Rosemary Essential Oil: Rosemary is the best essential oil to eliminate even slightest of dandruff flakes. It has a high antibacterial and antifungal compound which restores scalp's nourishment and makes scalp healthier. Here is a recipe to use rosemary oil for a nourished and dandruff free scalp.
Ingredients:
Rosemary oil – 1 tsp. (If you have dense hair then 2 tsp.)
Eucalyptus oil or virgin coconut oil – 1 tsp. (If you have dense hair then 2 tsp.)
Regular shampoo – As required
Method:
Mix in the oils, massage it onto your scalp, and leave it overnight or minimum 6 hours. Rinse hair with your regular shampoo.
Lavender Oil: If you chose Lavender oil as your treatment oil then you chose the best. As this is a multi-purpose oil. You can use this oil for toning skin, to rejuvenate skin cells, restore youth, to uplift your wrinkles or add in a diffuser to utilize it as a relaxation therapy. One more benefit is that it works naturally on your dry scalp. It balances your scalp oils, nourishes your scalp, rejuvenates your scalp skin and also removes dandruff from pores.
Recipes
Use Lavender oil 1 tsp. and dilute it with a tsp. of carrier oil and gently massage this blend into scalp. Once you feel you have covered scalp's every bit with oil then grab a warm towel and secure your hair in it. And let it rest for at least 30 minutes. If you are living in colder parts of the world, then change your towel at least 3 times. Then rinse your hair with mild shampoo. Repeat this process daily for a month to witness a damage free and dandruff free scalp.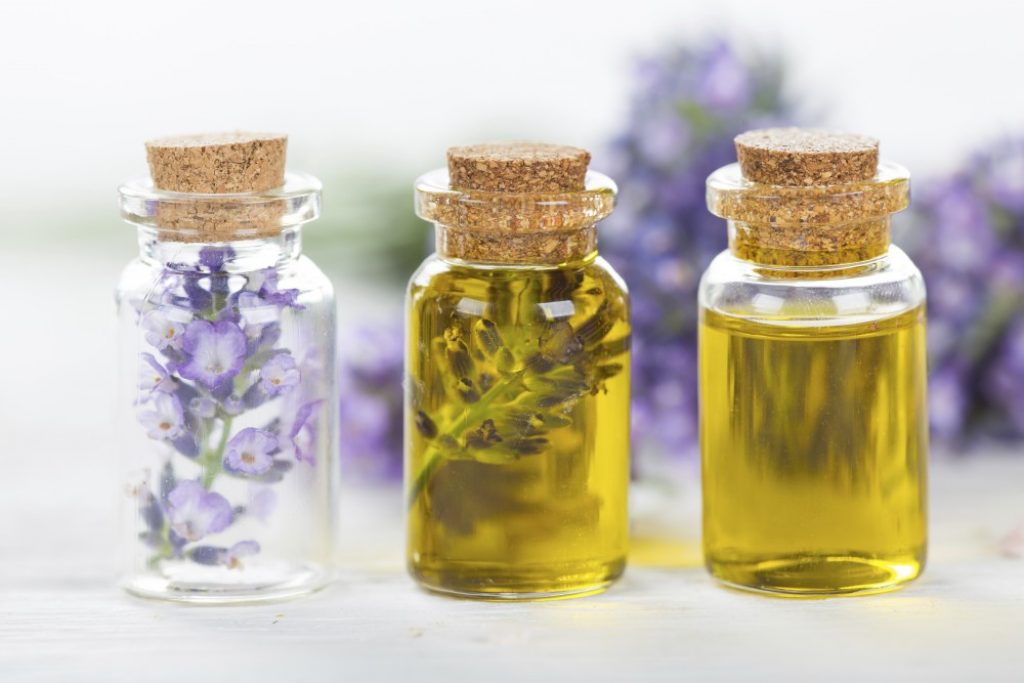 Lemongrass, Eucalyptus and Peppermint blend: this blend is officially tested by many scientists and they have safely reported that it kills the yeast like fungus on scalp. This blend is quite powerful to eradicate any signs of dandruff and skin dryness. It has anti-inflammatory, anti-fungal and anti-microbial components making this blend a superstar on its own.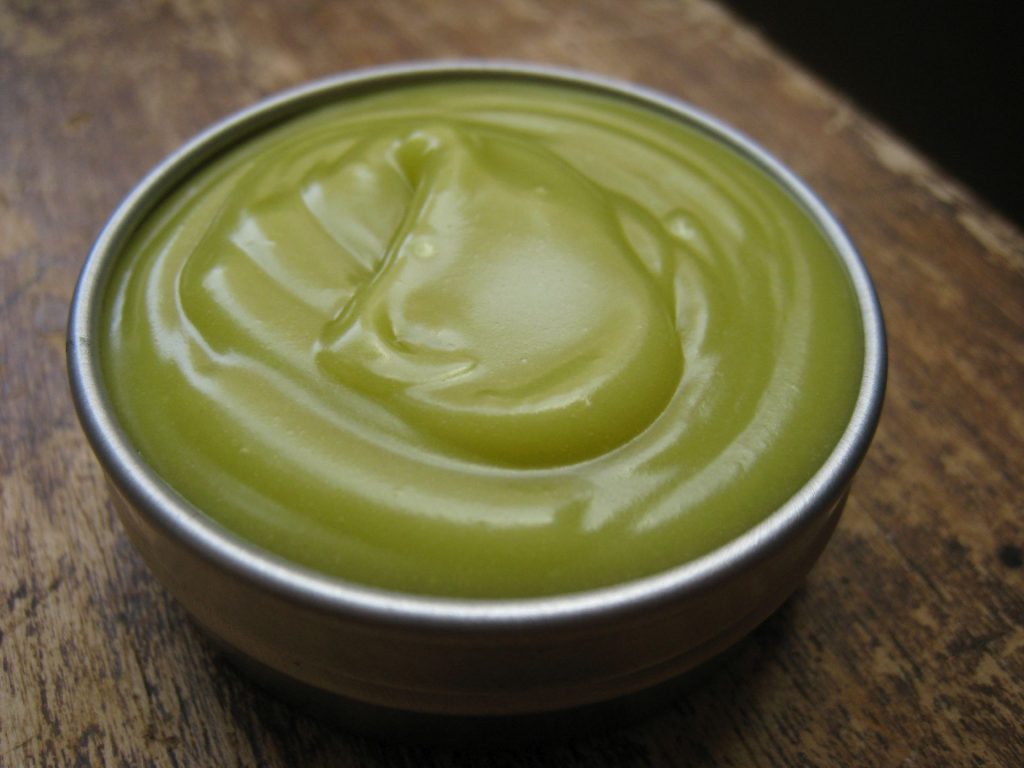 Chamomile oil: Chamomile oil has anti-inflammatory components, when applied on scalp, it minimizes any risk of allergies and chamomile oil is also known as the best essential oil for allergy relief.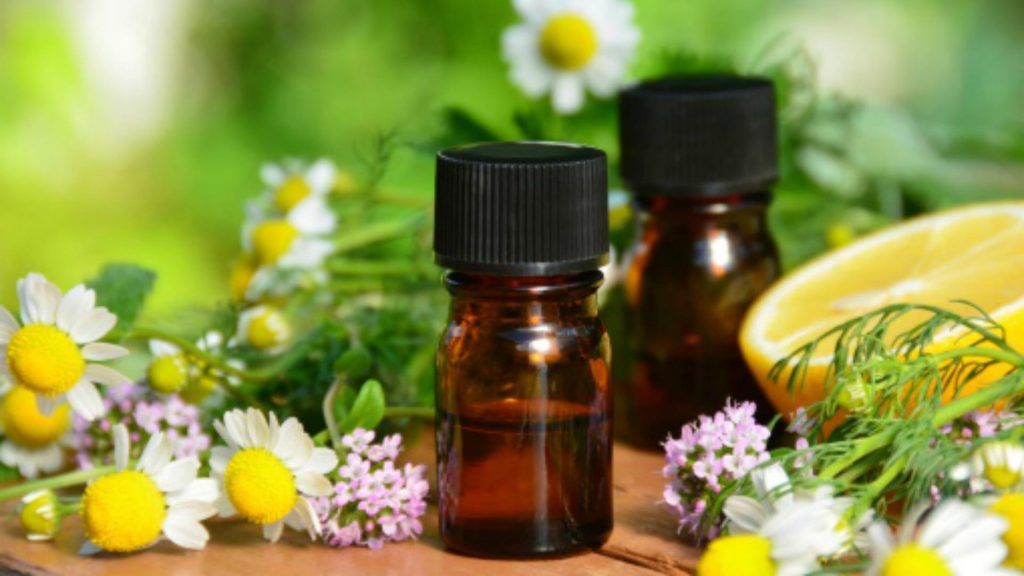 Citrus oil: citrus oil is a blend of 4 incredible citrus fruits – Lemon, lime, bergamot and orange and one is usually drawn to consume it. It smells insanely heavenly. Please do not try to take it orally. This blend when massaged on scalp will balance oil production restores a skin shine and eradicates dandruff. It is best to use for dandruff caused by excess oil production.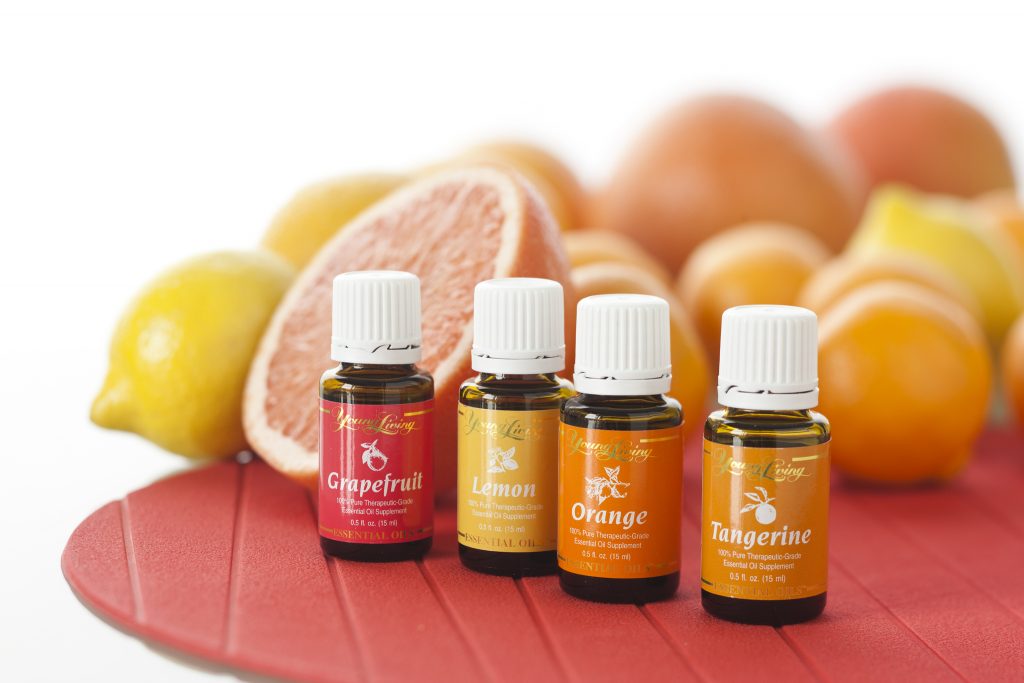 You can also try exfoliating dandruff treatment
You can use this blend for one use only
Ingredients
1 cup distilled water
1 tbsp. baking soda
3 drops Rosemary oil or Bay essential oil
Method
Take a huge tumbler add water, baking soda and Essential oil
Shake it thoroughly so that the water and oil are blended blissfully
Section your hair and massage it onto your scalp. Make sure you have covered every part of your scalp.
Applying this twice a week can result in dandruff free hair and also shiny hair.
You can also try Pre-shampoo oil treatment
Pre-shampooing oil treatments are boon. They deeply condition your hair and scalp. To treat your hair with some luxurious treatment try this blend recipe:
4 tsp. Jojoba oil
3 tsp. Clary sage EO
2 drops Sandalwood Oil
5 drops lavender oil
Method:
In a small reactive bowl mix all the oils and stir well. Dip your fingertips in the oil mixture and massage it onto your scalp and secure your hair in warm towel. Keep it wrapped for 30 minutes. Re-warm towel whenever necessary, but make sure the towel is warm all the time. After 30 minutes. Let your hair be free of a towel and let the hair rest for more 30 minutes before shampooing.
Every person has different ways to tackle dandruff and no doubt the marketplace is flooded with advice and methods, from changing your shampoo to getting the proper medication. Seldom though has a change of shampoo done much good for an itching scalp. So, it might be a good idea to give essential oils for dandruff a try.
Sources and References