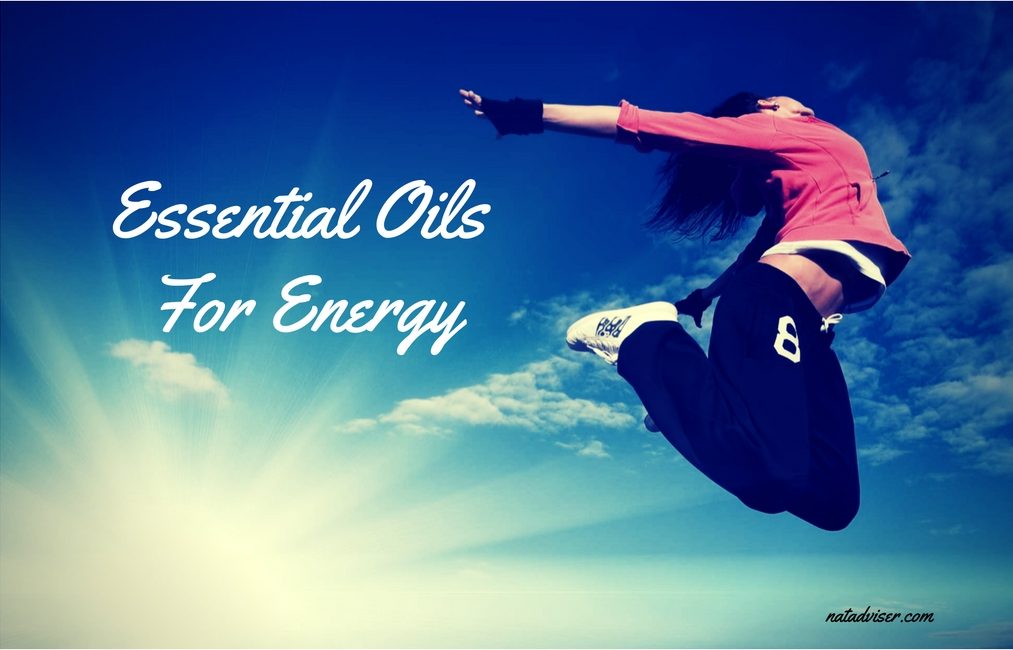 Doterra essential oils for energy have been helping many individuals to live that extra mile and stretch that one millisecond with full energy. Pollution, stress, work, personal issues, or anything can pull a person down. Most often, it is a busy schedule that robs the individual's energy; leaving them weak and de-motivated to pursue anything.
There is a lot of awareness to keep you motivated, energetic and boosted. And as experts state, the main source of energy people receive is through healthy intake. One should try to consume proper, organic and natural diet.
However, in this Instagram era, the food consumed is 'fast food' and life updates are shared at the speed of milliseconds; something more nourishing can be helpful to keep your life on the speedy track.
Consequently, there are a few habits that you can include in your lifestyle to lead an energetic life with boosted stamina.
Drink lots of water, fluids help in keeping your body toxic free. (Avoid store packed natural juice, they are anything but natural)
Keep yourself refreshed by taking in fresh juices. (Preferably homemade or freshly squeezed)
Keep your body active (if you are someone who spends 12 hours in the office, then what you can do is take a 2-minute break every half an hour and practice breathing yoga, Just inhale and exhale… no one will even notice and you can do this sitting by at your own desk)
Keep an Essential oil diffuser near you. (Diffusers can boost your energy in no time)
Practice essential oil massages. (Make space for this in your routine life)
Use of Essential oils spray. (These sprays are handy while travelling)
14 Best essential oils for energy
Before proceeding further, let me take you through 14 best Essential oils for energy, wakefulness and boosted stamina.
Lemon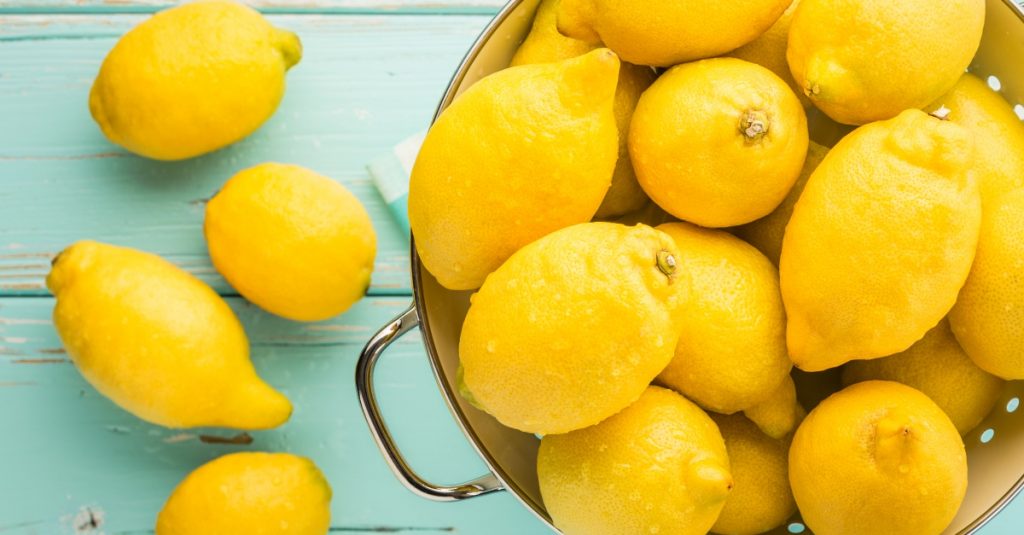 Lemon is known for having refreshing components, lemon drink, and lemon for skin is incredible. Similarly, the lemon Essential oil boosts energy and refreshes your mind with an incredibly smooth and easy smell. It is citrusy and refreshing to your nerves.
Rosemary
Rosemary has a sweet and bold plant fragrance. This essential oil is best to eradicate mental fatigue, refresh yourself and to stimulate your drowsy brain. It wakes your brain up and acts as a brain tonic.
Geranium
Geranium Essential oil is known to promote mental and emotional balance. It is best for ladies on periods or during pregnancy to tackle mood swings. It helps alleviate mood swings and restore calmness and mental balance. Geranium oil is best to attain focus in times of stress. 15 drops diluted in an ounce of water and sprayed periodically can be helpful.
Basil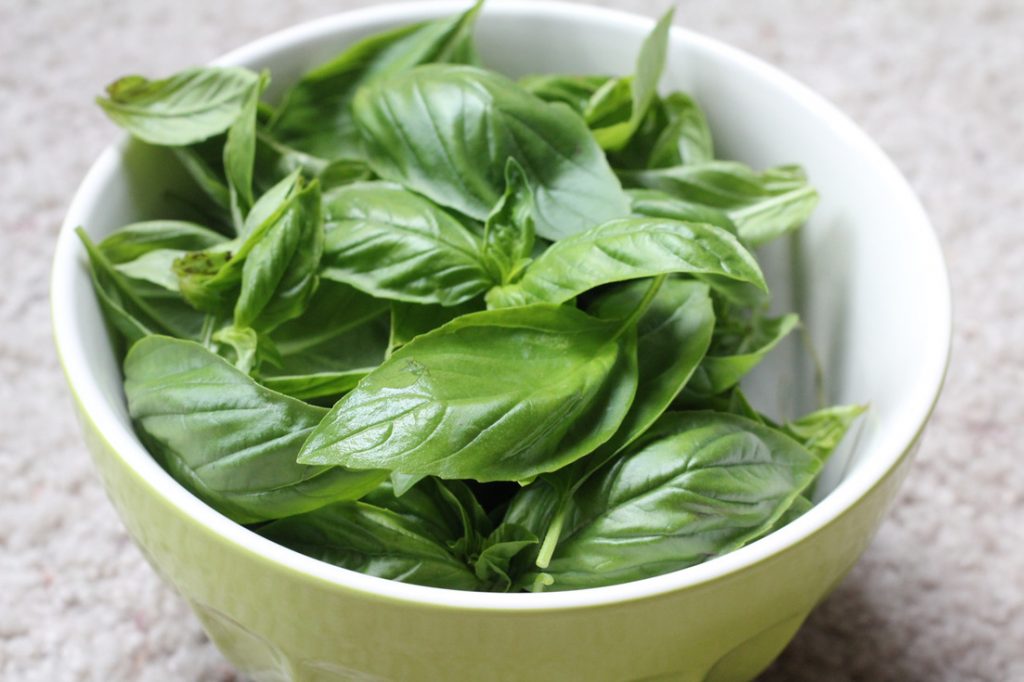 Basil, also known as a miraculous plant, has many healing components. When diffused it can reduce stress, energize you and also increase stamina. Basil Essential oils promote alertness, wakefulness and relieve the fog of stress to enable you to focus better. When tired, try massaging a few drops in circles on your temples and feet to feel energized and ready to get things done.
Peppermint
Peppermint is a light and effective Essential oil. The subtle fragrance helps in focusing and the components refresh the mind and enable wakefulness. Peppermint is usually used in times of stress and to treat children to be active, yet with better focus.
Angelica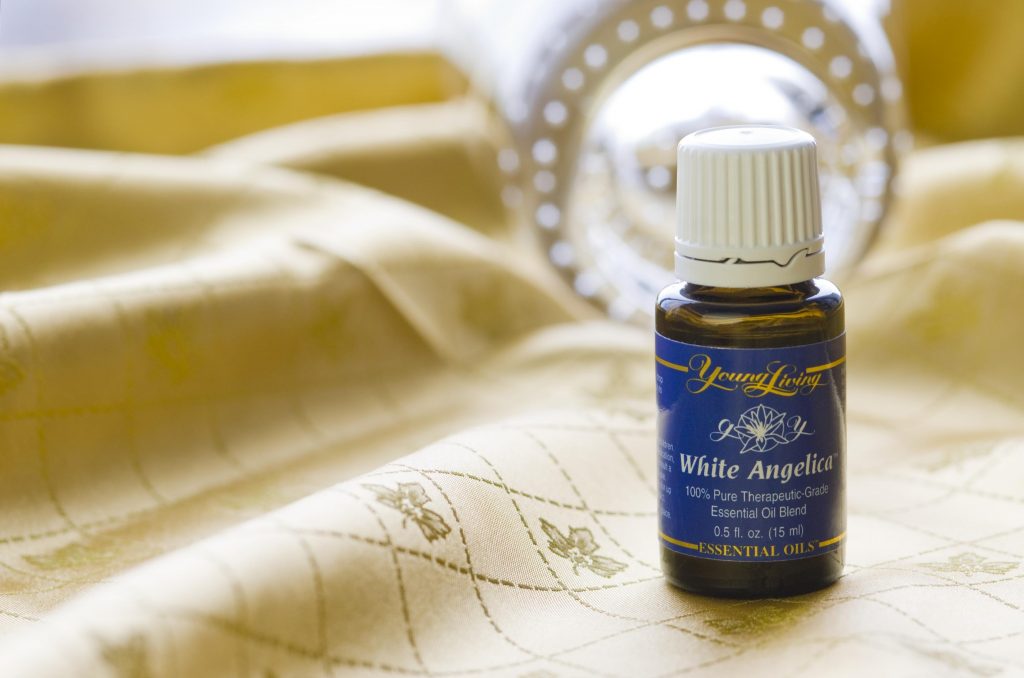 Angelica Essential oil ingrains strength of character and is excellent in releasing indecisiveness. It promotes strength, stamina and helps restore energy levels. If you feel physically drained, then this oil is sure to uplift your stamina.
Lavender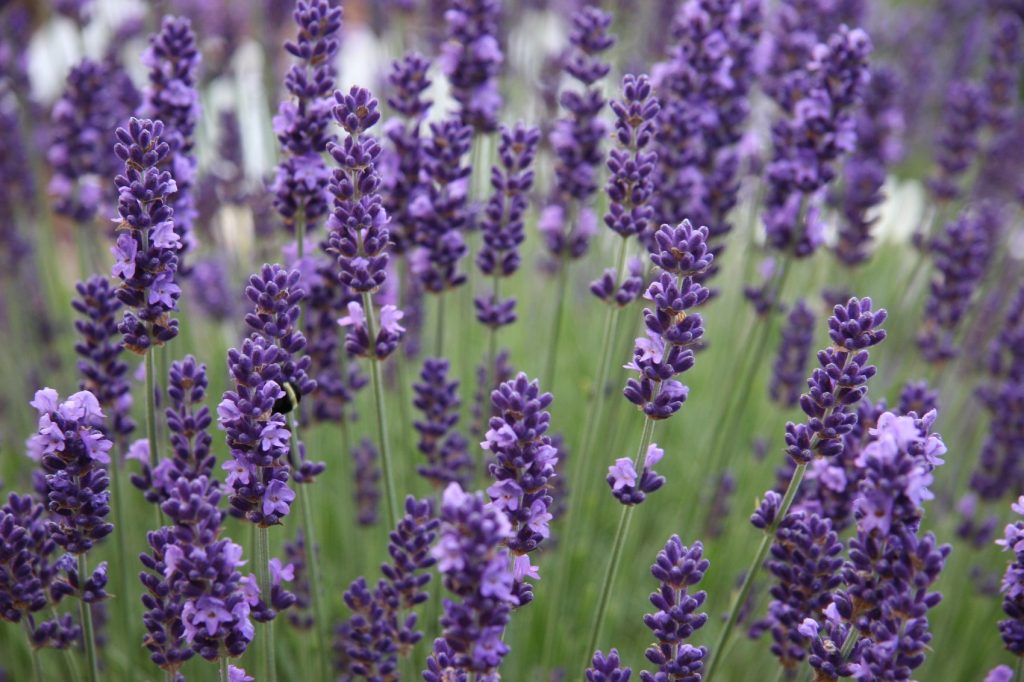 Lavender has come across as one incredible oil with unlimited benefits. Lavender evokes wakefulness, focus and restores energy. It is a highly stimulating oil, and when used properly it can give many additional benefits such as improved skin, concentration, and focus, restoring skin and brightening your hair. The fragrance when diffused can calm and ease your nerves, and render a sweet enchanting smell. Lavender essential oil perfect for creating a romantic atmosphere.
Grapefruit
Grapefruit oil is incredible in rendering a tender fragrance that can uplift your mood swings and boost your sagging energy. Grapefruit oil relieves stress and provides positive feelings of happiness and tranquility.
Orange
Orange's citrusy fragrance can lighten your head easily. This oil calms nerves and induces peace and other positive emotions. When used regularly, it is hard to miss the incredible impact on you, both mentally and physically.
Good choices for warming Essential oils to release stress are:
Black pepper, Eucalyptus, Bergamot, Ginger, and Pine. These oils are warm in nature and can help you relax while warming your body. They are recommended for use in winter as they will have a dual impact on your body.
Eucalyptus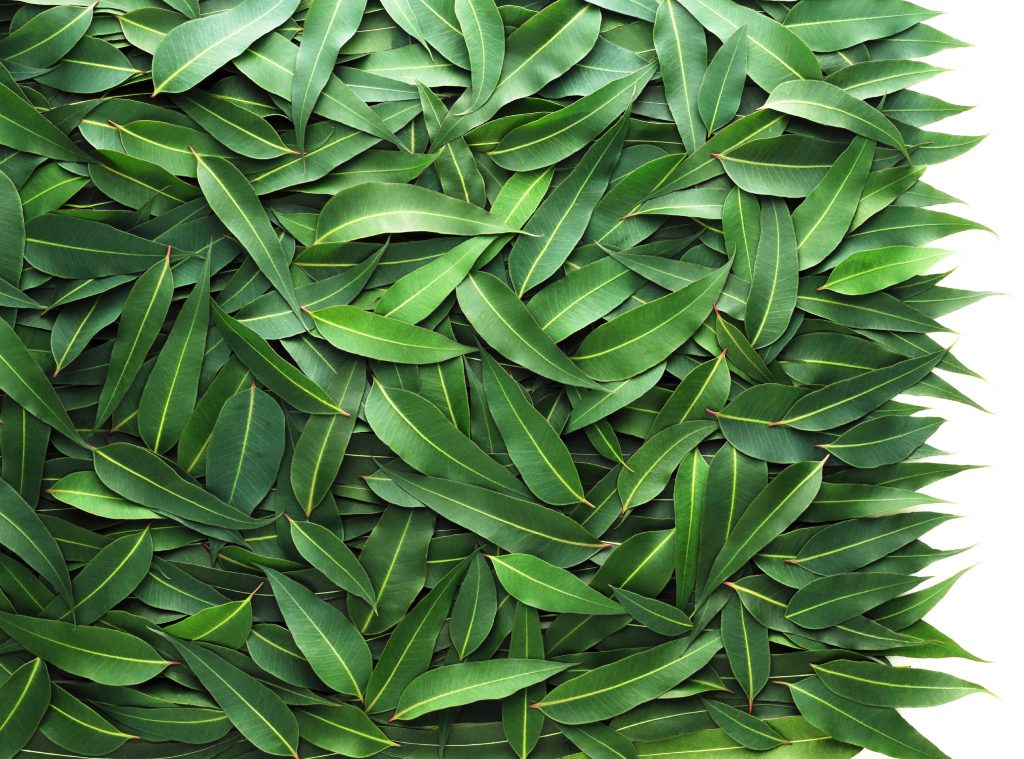 Eucalyptus oil is warm in nature and hence its application will induce warmness to the body. Eucalyptus is also incredible in reducing stress and anxiety.
Black Pepper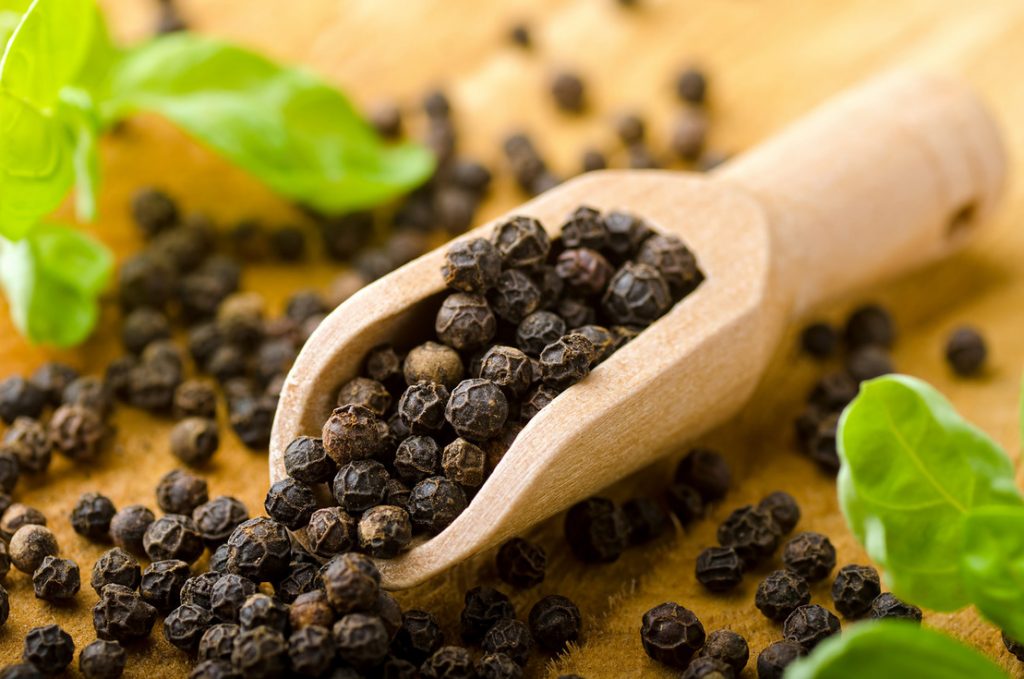 Many times, low energy is also caused due to improper digestion. For improved digestion and absorption of heavy meals, using black pepper oil can be advantageous. It has high octane properties and keeps stomach issues at bay giving relief and positive energy.
Bergamot
Bergamot is excellent oil that helps in relieving negative aura from the body such as frustration and anger. This oil keeps anxiety and depression at bay and also stimulates wakefulness.
Ginger
Ginger Essential oil for energy is another oil that warms blood circulation and opens the heart. It is excellent for people who feel remorseful and depressed. A regular massage on the chest and temples will relieve stress and anxiety issues.
Pine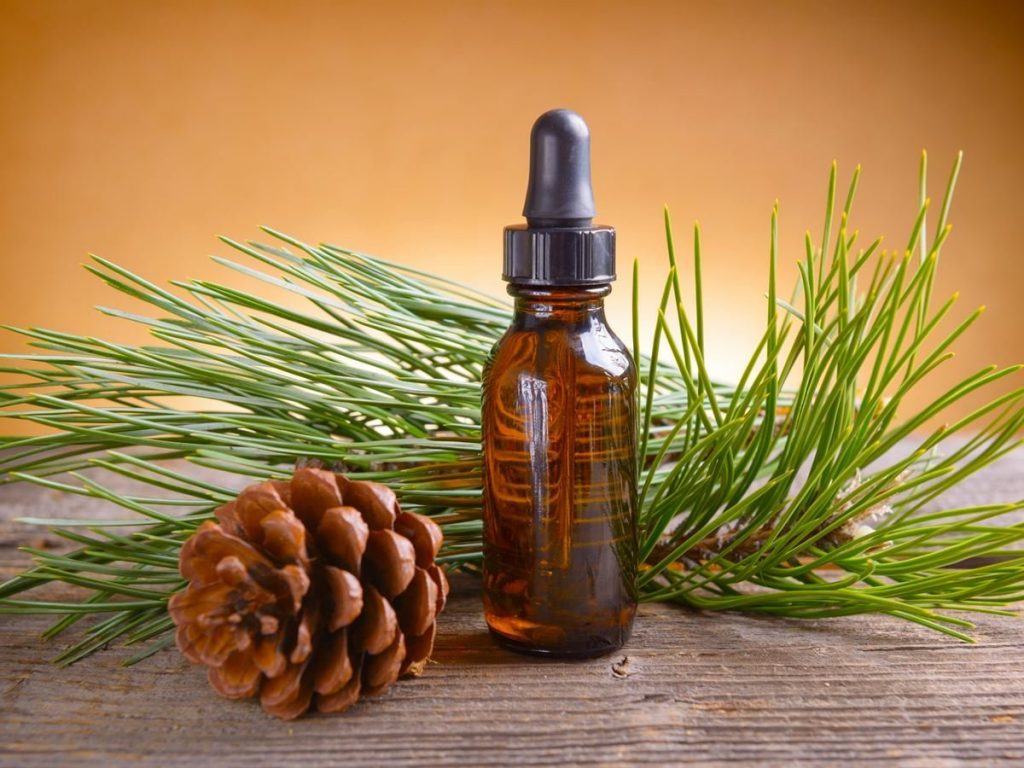 Pine oil is extracted from pine wood and the wood component makes its scent earthy, sensitive and refreshing. It is effective in relieving stress and negative impacts and improves your outlook by making it calm and relaxing. Its earthy feel is enchanting and promotes a clear head and wakefulness.
Of late, I have been collecting Essential oils from different brands but the brand that stood out has been doTERRA essential oils. doTERRA also has a lot of unique blends for various uses. But the one I immensely became a fan of is doterra's essential oils for energy.
You have multiple options to choose from. For example, you can choose a blend that promotes energy and wakefulness or energy and enthusiasm blend.
How to use Essential oils for energy and wakefulness
There are several different ways you can utilize these oils or blend them easily into your routine.
Bath Blend
Try the energy oils bath blend.
This is the easiest way to soak in most of the Essential oil essence.
Recipe #1: Mix in your choice of oil with Rosemary oil. The choice of oil here refers to oil that is most efficient for addressing your issue. You can select any form the above mentioned 14 Essential oils and blend it with Rosemary.
8 drops Rosemary
10 drops chosen oil
You can make a large batch and keep it on your shower rack, and whenever you are taking a bath add 8 drops of the blend and soak for 30 minutes, and witness the change.
DIY Massage
Massages stimulate the body and help absorb the effects of the Essential oil.
8 drops of Rosemary
8 drops of Pine
8 drops of Ginger or any warming essential oil
Blend all in 2 Tbsp. of carrier oil
You can massage on temples, wrists, feet and stomach. However, you can also use this blend as a therapy blend for spa relaxation or just a regular deep massage. This can also be the best gift to your spouse or partner. A massage therapy that relaxes and evokes energy.
Diffuser or inhalation
Diffuser and inhalation are two very different processes. However, you can use the same recipe or Essential oil to follow any or both process. Both of these processes act as inhalers.
Mix in Eucalyptus oil and Orange or Lavender oil in equal portions and either diffuse or use as inhalers by adding it to the steamer or hot water.
This process can give instant relief of all your mental stress.
Energizing spirit lifter blend:
Add 8-10 drops of Eucalyptus oil,
8-10 drops of Orange or Grapefruit oil
15 drops of Cedar wood or Sandalwood oil
Mix all the oils in 4 ounces of water and shake well. You can use this miraculous blend as a bath blend or as an inhaler or just spray it on your face or hands when you feel low.
Periodical usage of this essential oil for energy can keep you stress free and focused
The scent can take time to warm, that means it can serve the purpose of perfume, too.
Benefits and uses of Essential oils
Use energy essential oils either alone by mixing it with a carrier oil or by diffusing; they will affect you the same way.
People who are new to Essential oils should try to apply it in smaller quantities and multiple times in a day. Applying bulk quantity at one time may not do well with the skin.
Try to induce it slowly into your schedule by diffusing and then applying at the temples and back of the wrist before using it fully.
Using Essential oils daily will leave a huge impact on your skin. It will make your skin radiant, bright, wrinkle free and flawless. It doesn't matter what purpose you are using it for. But these oils provide various effects..
Tips to keep yourself energized
If you are having a long task ahead and working overnight, diffuse the Essential oil for energy and let the fragrance do its job. The aroma will keep you focused and determined. It is the best way to release stress and get energized to work on the project.
Energy is not only required when you are at work but also if you are having a date night. I used to feel so sleepy after a long day, that I had issues concentrating on my partner. Before you leave for the date, you can soak yourself in a bath with Essential oils for energy. You can also use the recipe mentioned above. It will help you keep pace with your partner.
Parenting is another key area where a lot of energy is required. Every morning you can massage it on temples, wrists, and chest and start your day. When kids are napping try to recoat all the applications. This way you will be energized. If you sweat a lot then you can use a diffuser in the kitchen or bedroom and let the aroma work for you.
Students usually have long days and nights and it is difficult for them to get out of bed and attend classes. Students also feel tired and less energetic due to lack of sleep and lack of proper food. You can diffuse oils before sleeping. This will give you better sleep and less tossing and turning. These oils will relax muscles and prepare you for energized mornings.
Caution
Please keep out of reach of children
Diffuse each portion of Essential oils for energy for 30 minutes. You can diffuse maximum 3 times in a day.
If you feel allergic to any oil, stop using it.
Always do a patch test.
In case it comes in contact with eyes, rinse eyes with water and apply an icepack.

Sources and References
WomensHealth Chronic fatigue syndrome
HealthDirect Myalgic Encephalitis (ME)
MedlinePlus Systemic Exertion Intolerance