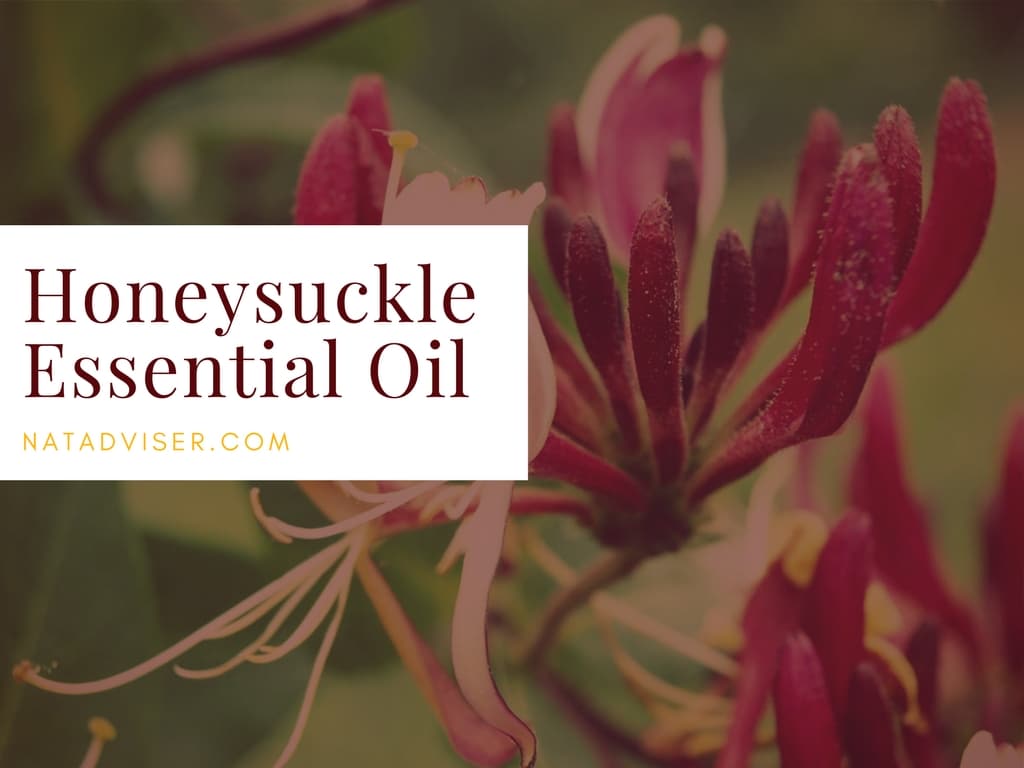 Also known as Woodbine or Lonivera japonica, Honeysuckle Essential Oil is a plant native to the East Asian and Japanese region. Its leaves, seeds, and blossoms have a number of benefits, including ones that are medicinal.
The plant can be used to withdraw heat from a patient's body and as a countering agent for snake poison, as seen through Ancient Chinese Remedy tradition. Europeans revealed its other benefits, choosing to use the honeysuckle essential oil to remove the toxins from a mother's body after she delivered her child.
The Properties of Honeysuckle Oil
Honeysuckle as a nutrient powerhouse
This amazing oil contains a variety of the essential nutrients that your body craves for on daily basis!
These include:
Vitamins
Minerals
dietary fibers
carbohydrates
It also contains a significant quantity of:
Calcium
Magnesium
Potassium
Vitamin C
Rutin,
Quercetin
While you shouldn't see honeysuckle essential oil as your sole source of these nutrients, adding it to the herbal tea you enjoy is definitely a way to ensure that you maintain a balanced diet and increase your intake of these vital nutrients.
Honeysuckle is a very strong ant- oxidant
The antioxidants and acids found in honeysuckle essential oils make it a brilliant addition to your diet, as they help your body fight off any 'free radicals', the presence of which can have a significant effect on your body's functions.
The benefits of these anti- oxidants include:
Reduction of the oxidative stress your body may undergo
Prevention of certain kinds of cancer
Decrease of speed at which you 'age'
Prevention of toxin-related illnesses
Reduction of hyperpigmentation
Honeysuckle Essential Oil is also anti- inflammatory
The essential oil extracted from the honeysuckle also contains anti- inflammatory properties. This makes it a beneficial treatment for patients who suffer from:
Sore muscles
Achy joints
Arthritis
Symptoms which intensive sports, a busy work schedule, and old age can bring on!
A source of Anti- bacteria
The antimicrobials, and the presence of aromadendrene, found in this plant's essential oil is beneficial in treatments involving both infection and viruses. The anti- microbial properties of the oil can also act as an aid in the prevention of fungi, protozoans, and bacterial growth, strengthening the body's tissue in the process.
A remedy for various skin conditions
Honeysuckle oil can be used to treat skin conditions, such as the rashes caused by poisonous ivy, along with a variety of abrasions and even cuts. It can also be used to treat sunburns and blemishes.
What makes this oil such a spectacular addition to your skin treatment is not simply its ability to expedite the body's natural healing process but also the fact that it can:
Reduce the inflammation
Act as an antiseptic
Fight off bacteria
Relieve the pain that the patient has to cope with!
All a patient needs to do to benefit from the plants' large range of properties is to mix a few drops of the essential oil with a 'carrier oil' and apply it to the affected area of their skin!
How To Make Honeysuckle Essential Oil At Home
You may wonder how to make honeysuckle essential oil, choosing to extract the flower's oil at home yourself. Here is an incredibly economical technique that allows you to benefit from all of the plants stunning properties.
Collect the blossoms. You should try to cut sections of the vine off from under the blossom instead of pulling the plants from the stem.
To make the oil you will need to start by filling 1 cup with the blossoms. Just make sure that you pack them tightly into the measuring glass.
Add them into a plastic bag. Then seal the top and squeeze out as much air as possible.
Lay the bag onto a flat surface, ensuring that all the blossoms are spread out in a single layer.
Use a rolling pin to crush the blossoms. And then add them to a glass jar that has a wide mouth.
Warm up a cup of cooking oil, making sure that it is roughly 150 degrees F, and then pour it over the blossoms. You should also stir the mixture with a clean butter knife to remove the air bubbles.
Once the oil cools, seal your jar and place it into a cool and dark space. You should leave it there for a 6 to 8 weeks so that the flowers properties incorporate themselves into the oil.
Now you will need to strain your concoction using a cheese cloth, though a coffee filter will do too.
Take the oil and store it a small, dark-colored bottle with a seal. You should once again store it in a cool, dark place. The oil will turn rancid in approximately 6 months, though if exposed to heat or direct sunlight, you may have to throw it out before then.
Reap the rewards!
Uses Of Honeysuckle Oil
Today, pure honeysuckle essential oil is used in a number of ways.
It is commonly used in Aromatherapy treatment.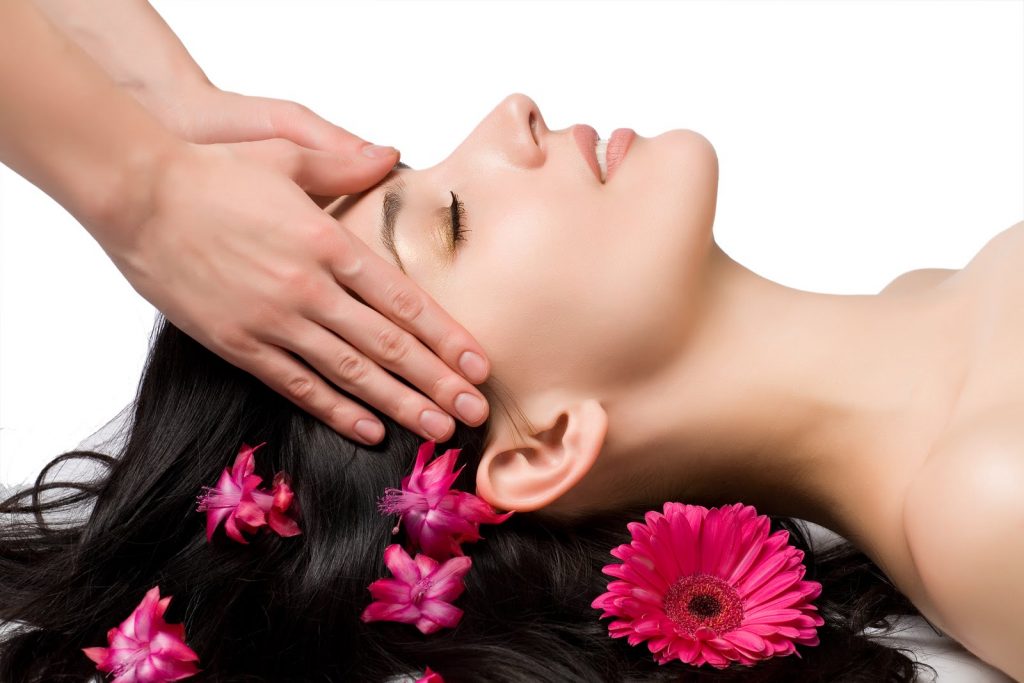 To take advantage of its calming benefits, simply add a few drops of honeysuckle oil to your diffuser or bath! It can also be used as a massage oil
Honeysuckle essential oil can be added to a variety of blends that detox and cleanse your liver
It can be found as an ingredient additive in:
Body oils
Skin lotions
Perfumes
Soaps
Scented candles
Massage oils
Potpourri
The long lasting scent and medicinal benefits that honeysuckle has to offer makes it the perfect ingredient for all of these products!
Pure honeysuckle essential oil can be used as a treatment for:
Sore throats
Fever
Skin blemishes
Infections that may be caused by the staphylococcal bacteria.
A relief for respiratory disorders, such as a chronic cough and mild asthmatic symptoms. You can extract these benefits by making a tea containing herbs like mulberry and the essential oil found in the Honeysuckle plant.
Rashes
Hepatitis C. In which case honeysuckle oil can help curb the nausea that this illness gives you
As an aid to prevent breast cancer
You can use it to increase the benefits of your wash bag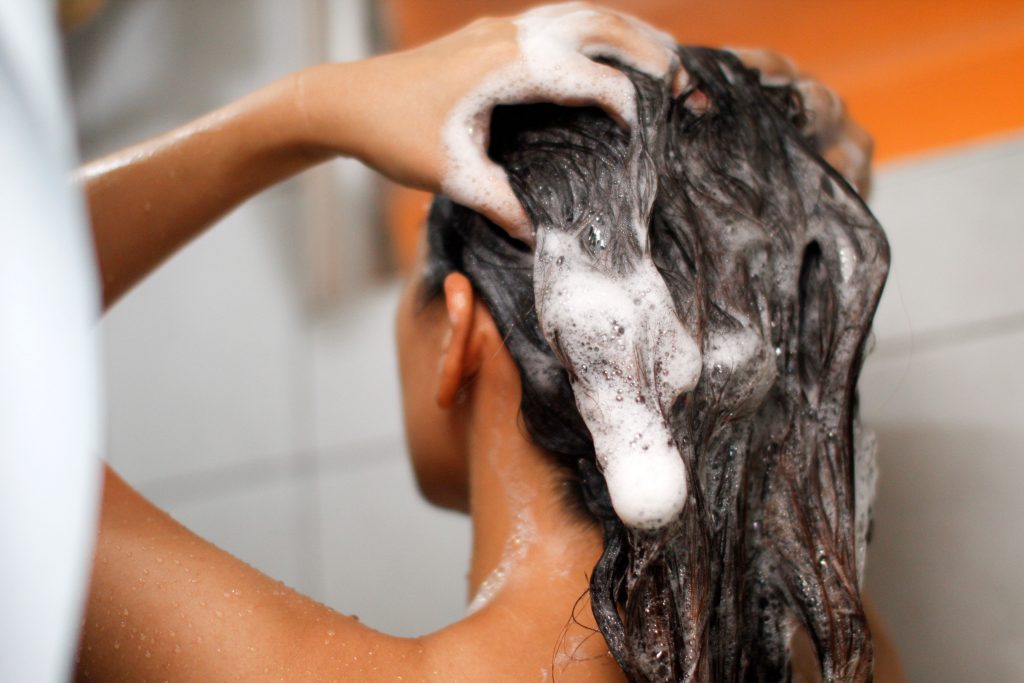 The Side Effects of Honeysuckle
While honeysuckle essential oil does not have any proven side effects, you must be careful while using it.
Pregnant women and children should not use it
It may cause a reaction on sensitive skin. So patients should do a 'patch test' before applying the oil to their skin, or adding it to their tea
You should not apply pure essential oil to your skin without diluting it first
Honeysuckle essential oil contains numerous properties, which can help calm a stressful patient, heal their wounds, prevent various illnesses, and relieve from pain. Users can benefit from these properties by adding a few drops of pure honeysuckle essential oil into their bath water, diffuser, skin care treatment, and hair care products. The advantages of this oil are uncountable; you just need to understand how to use them!
Sources and References
Wikipedia Honeysuckle
ODNR Division of Forestry Amur Honeysuckle