Athlete's foot is a fungal infection that infects the foot, usually on the inner sides of toes, on other areas of the foot. In some occasions, they affect other parts of the body. The infected area presents the perfect breeding ground for the fungi to grow and flourish. Athlete's foot is particularly unbearable when the fungi affect the intimate areas, like the groin or the underarms.
In this article, we will tell you about the best essential oils for Athlete's foot. But let's first learn a little more about the infection itself.
This fungal infection occurs due to unhygienic conditions, and it spreads fast. Once the area is infected by the fungi, it's very difficult to stop its growth by means of natural remedies. One way to stop the breakout is to keep the locations on your body dry and away from water for as long as one can.
Anybody can suffer from Athlete's foot. It's very common, and it affects one in every ten people out there. It is also contagious; it is transmitted from one person to another very quickly. Small flakes that fall off the infected area are enough to spread the fungi to other people.
What are the signs and symptoms of Athlete's foot?
The infection is usually accustomed with mild inflammation, itching, and mild irritation as the first signs. This is usually followed by the development of a thin silvery shiny scale on the affected area that keeps itching and growing. If you itch the infected areas, there is a chance that the fungi could spread onto the hands as well.
It is very important to take preventive and treatment measures as soon as possible to deal with Athlete's foot
Best essential oils for Athlete's foot that help prevent the infection
There are many essential oils that are used as natural remedies for the fungal infection. Here, we have researched and picked for you a few best essential oils for Athlete's foot prevention and cure.
Tea Tree essential oil
Tea tree oil is blessed with anti-fungal and anti-bacterial medicinal properties. It is highly effective in the treatment of Athlete's foot. Here are some ways to use the essential oil for treatment:
Tea tree oil foot soak: You can prepare an effective foot soak by adding 10 ml of essential tea tree oil to 3 ml of olive oil and 1 l of water. Soak your infected foot or other infected area in the solution for about 30 minutes and then remove the excess water to keep the area dry. Repeat the process 2-3 times a day, and you will get rid of the infection.
Tea tree oil foot rub: Another great way to get relief is to use essential tea tree oil directly on the affected areas by rubbing it in. Although this process is very effective, you have to make sure you are not using the oil in undiluted form, as that can cause more irritation. Mix the essential tea tree oil with carrier oils, such as almond oil, to get the best results.
Tea tree oil with arrow root powder: You can use a blended mix of tea tree and arrow root powder with water and soak your feet or affected area in the blend every day. Be careful, as arrowroot might not suit your skin type. If the irritation increases, stop using this method immediately.
Peppermint essential oil
Omega-3 fatty acids present in the peppermint essential oil work as a magic tool against Athlete's foot fungi. It helps nurture your skin and restore your skin health in no time. The menthol contained in the peppermint essential oil helps relieve inflammation. The oil mixed with rolled oats and sea salt is one of the most popular essential oil recipes to get rid of Athlete's foot.
Lavender essential oil
Lavender has been long considered one of the best friends of healthy and glowing skin and an effective herb for skin ailments. It can fight bacteria and fungi, and has regenerative properties. It also possesses anti-inflammatory properties. All these traits make Lavender oil one of the best essential oil choices to fight Athlete's foot.
Lemmon essential oil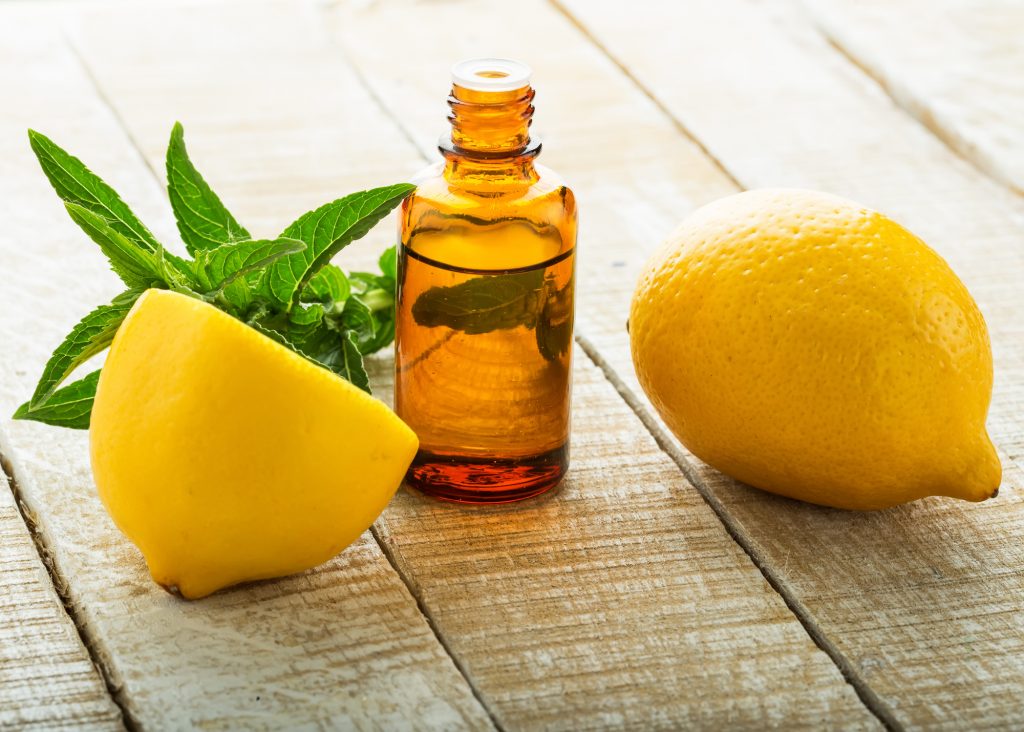 This essential oil is not only effective but also fragrant. It can improve blood circulation in the affected areas, leaving the skin healthy from inside out. Mixed with Olive oil or almond oil, lemon essential oil can do wonders for Athlete's foot.
Eucalyptus essential oil
We have all surrendered to Eucalyptus as the best-known herb for a long list of ailments, skin related or otherwise. For generations, Eucalyptus has been used to treat of blisters, bacterial, and fungal infections. While removing pathogens, in the same time it moisturizes your skin and restores its shiny look.
Ozonized olive oil
A bit more therapeutic, Ozonized olive oil can treat your infection quite effectively and can help you get rid of any trace of the fungi within 2-4 days.
Grapefruit seed essential oil
This essential oil has strong anti-microbial properties. The extract is obtained from the pulp, the seed, and the skin of the grapefruit. It is considered to be the best essential oil for fungal infections because of its powerful disinfecting properties.
Myrrh oil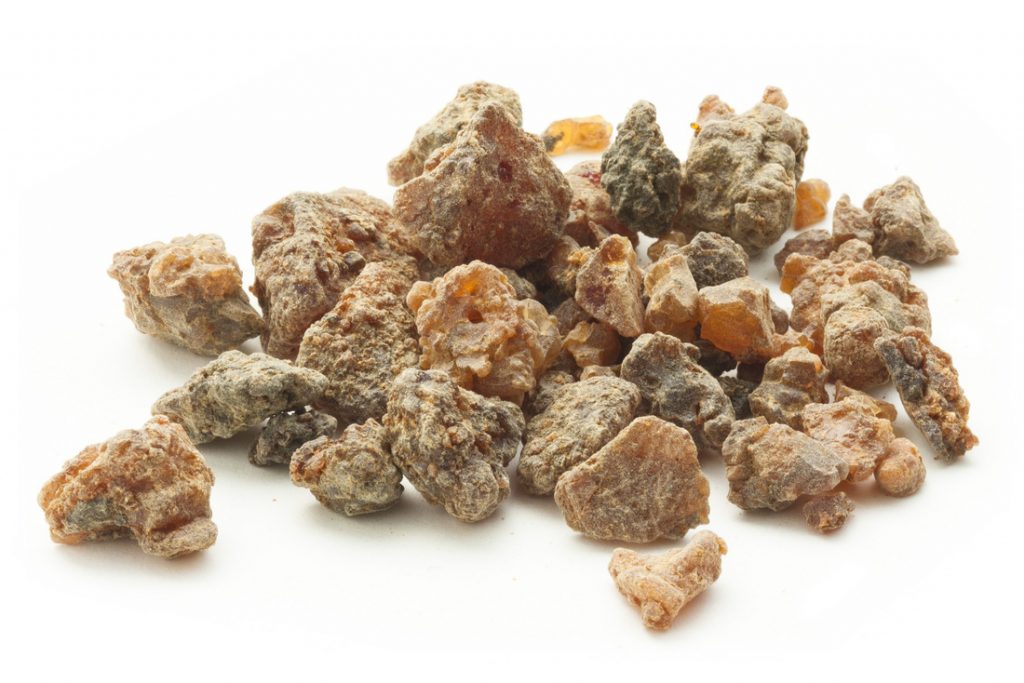 It has anti-inflammatory, antioxidant, and analgesic properties. It is also widely used as an antiseptic with astringent and even antiviral benefits. Myrrh oil is used to treat not only Athlete's foot but also stubborn skin ailments, such as eczema, vaginal thrush, and ringworms.
Best Essential oil recipes for the treatment of Athlete's foot
Tea tree oil and arrowroot powder recipe
Ingredients
Arrow root powder – Half a cup
A bowl and a measuring cup
A spoon or spatula
Procedure
Take the bowl and add about 40 ml of water in it. Add about 50 drops of essential Tea tree oil and add half a cup of arrow root powder. Blend the mixture properly until no lumps are left.
It's suggested to blend the essential oil and arrow root powder separately before adding it to the water to avoid lumps.
How to apply
Put on a pair of socks, and leave them on while you dip your feet into the solution. Keep the socks on for about 20-30 minutes, and let the solution soak into the affected areas neatly. Remove the socks after about 30 minutes and rinse your feet with cool water, then pat them dry with a clean towel. Repeat this process 2-3 times a day for the best results.
Natural scrub recipe using peppermint essential oil
Ingredients
Rolled oats – a full cup
Sea salt- a quarter cup
A bowl and a measuring cup
A spoon or spatula
Procedure
Mix a cup of rolled oats with a quarter cup of sea salt in a bowl. Use a spatula to make a smooth paste. Add peppermint essential oil in the mixture as required to make it into a thick scrub.
How to apply
Use the scrub to exfoliate the affected areas of your feet/skin. Rub the mixture gently to avoid damaging. Slowly rinse your feet with cold water and pat it dry using a clean towel.
Lavender oil lotion massage recipe
Ingredients
Regular body lotion
Socks
A spatula
Procedure
Add a couple of lavender oil drops into your lotion and mix it well. Lay it aside for a while for the mixture to be ready to use.
How to apply
Rub the lotion gently onto the affected areas 2-3 times every day and see the results within a week.
Lemon essential oil recipe
Ingredients
Drops of Olive oil
Warm water
A spatula
Procedure
Add 8 drops of olive oil and 8 drops of lemon essential oil into 1000 ml of warm water and mix them well.
How to apply
Dip your feet into the solution for about half an hour every day to feel relaxed and to get rid of Athlete's foot.
Foot Spritz recipe
Ingredients
10 ounces of pure warm water
Lavender essential oil
Tea tree oil
Few drops of Rosemary
A spatula
Procedure
Allow the warm water to cool to room temperature and then add all the oils listed above along with rosemary and stir the mixture.
How to apply
Either use a spray bottle to spray the mixture onto the affected areas or dip your feet into the mixture for about 30 minutes. This will relieve you from the infection and also give your feet a nice smell.
Some other recipes for Athlete's foot treatment at home
There are some other natural ingredients in your kitchen you can use to help you with Athlete's foot treatment. They can be done in conjunction with the best essential oil recipes mentioned above.
Garlic
Garlic has anti-bacterial properties and it has been used for centuries for skin treatments. Crush a fresh garlic clove, spread it over the affected area, and leave it there for about 10-15 minutes. Doing this continuously can help you get rid of your skin problems.
Apple cider vinegar
Another powerful way to treat fungal infection is applying apple cider vinegar to the affected areas. Acetic acid kills the fungi and sanitizes the skin, and you can forget about the itching and inconveniences.
Conclusion

Athlete's foot is a fungal infection that is very common and can be a cause of distress for working people. It looks ugly, grows quickly, and it is highly contagious as well. The essential oils are one of the best natural remedies that help get rid of Athlete's foot for good. The best essential oils for Athlete's foot can be used with carrier oils or made into natural scrubs for topical application. The recipes are easy to follow and can be made at home. Be careful about the ingredients and their suitability to your skin. Stop using the essential oil if irritation occurs.
Sources and References
NCBI Athlete's Foot
MedlinePlus Tinea pedis (Athlete's Foot)