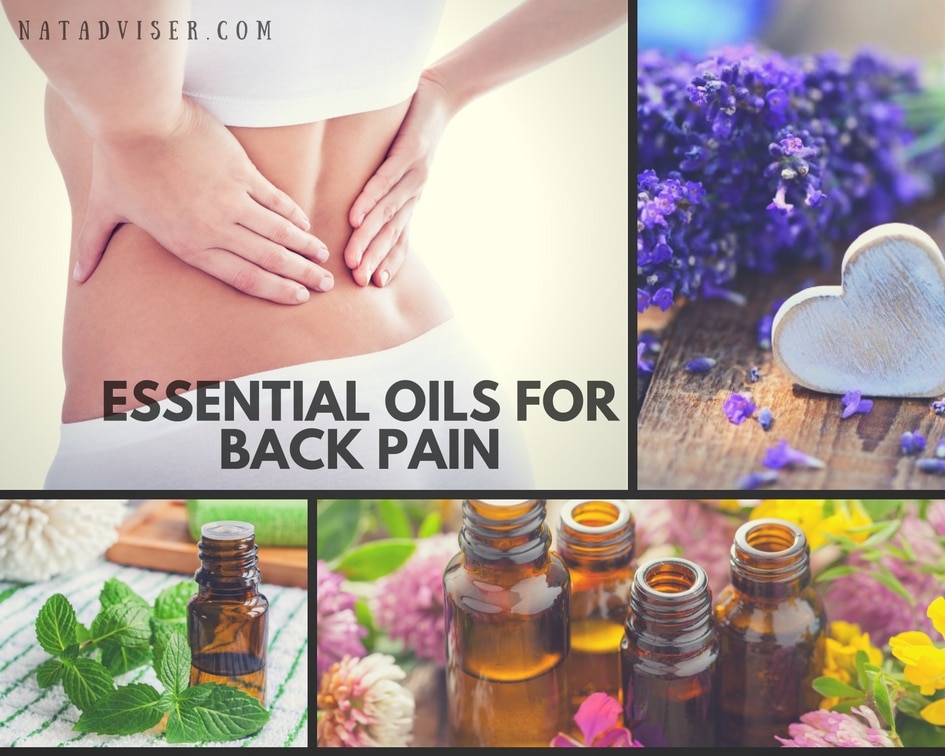 Back pain is a condition that distresses most people at some point in their lives. It can be caused by damaged discs, ligament strains, joint problems, and poor muscle tone. The most common type of this condition is low back pain (LBP). Usually defined as aching or discomfort in the area below the lower costal margins as well as above the inferior gluteal folds.
It becomes acute LBP when it lasts more than six weeks and less than three months. It becomes chronic when it exceeds three months. Few people know that along with prescribed medication, essential oils for back pain can also provide a great relief. We'll provide you with an overview of oils that best fit this health issue.
Risk Factors Associated with Back Pain
Stress is one of the leading causes of backaches. While it is a risk factor it is possible to address your physical pain independently from constant worry. If you have stress-related aching, you can lessen it by engaging physical relaxation and the best essential oils for back pain.
In fact, using natural oils and learning positions that are physically relaxing can help you deal better with emotional and mental stress
Apart from stress, other risk factors for back pain include: smoking, height, age, strenuous body positioning, inadequate physical fitness, exposure to vibration, and genetics. Other causes of backache include: arthritis, sciatica, fibrositis, general weakness/tension, depleted kidney energy, pain from weak muscles, slipped discs, curvature of the spine, and spondylitis. Many of these risk factors can be lessened by good posture and the use of essential oils. You can easily withstand the effects of backache by exercising good posture at all time.
Top 9 Essential Oils for Back Pain
Lavender Essential Oil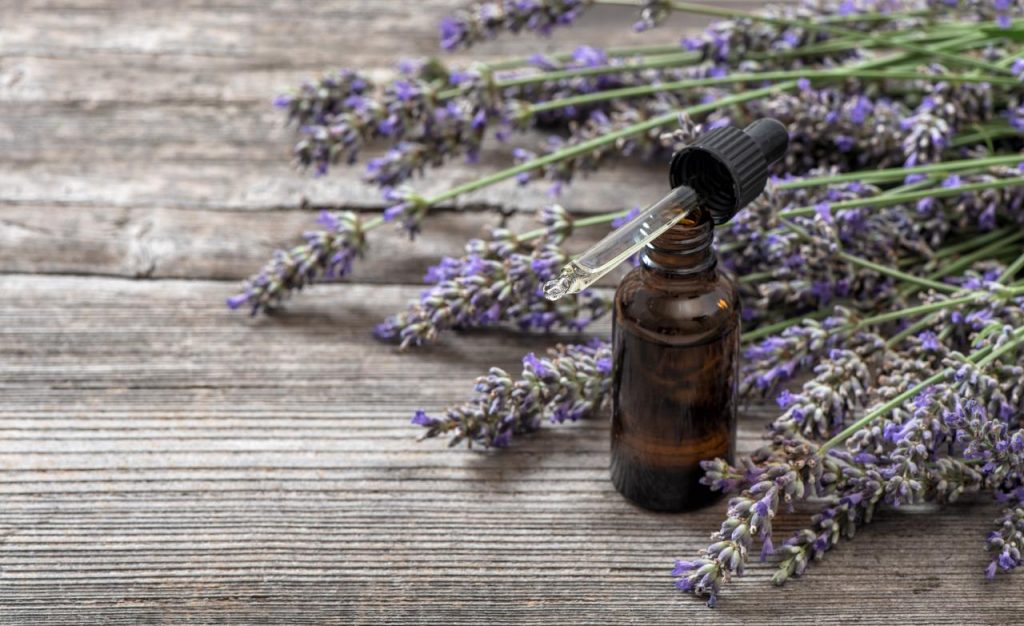 Lavender oil is the most versatile of all the aromatic oils in the market. It has a characteristic smell that provides an impressive fragrance. All the therapeutic properties of lavender offer relaxing effects on the body when suffering from back pain. The scent provides a calming, relaxing, and balancing result to the nerves. The oil decreases stress and stress-related pain by regulating the activity of the nervous system, including depression and anxiety. It can help you achieve better sleep if you give your body more time for full repair and recovery. Always dilute lavender oil before use to avoid any undesirable side effects.
Ginger Essential Oil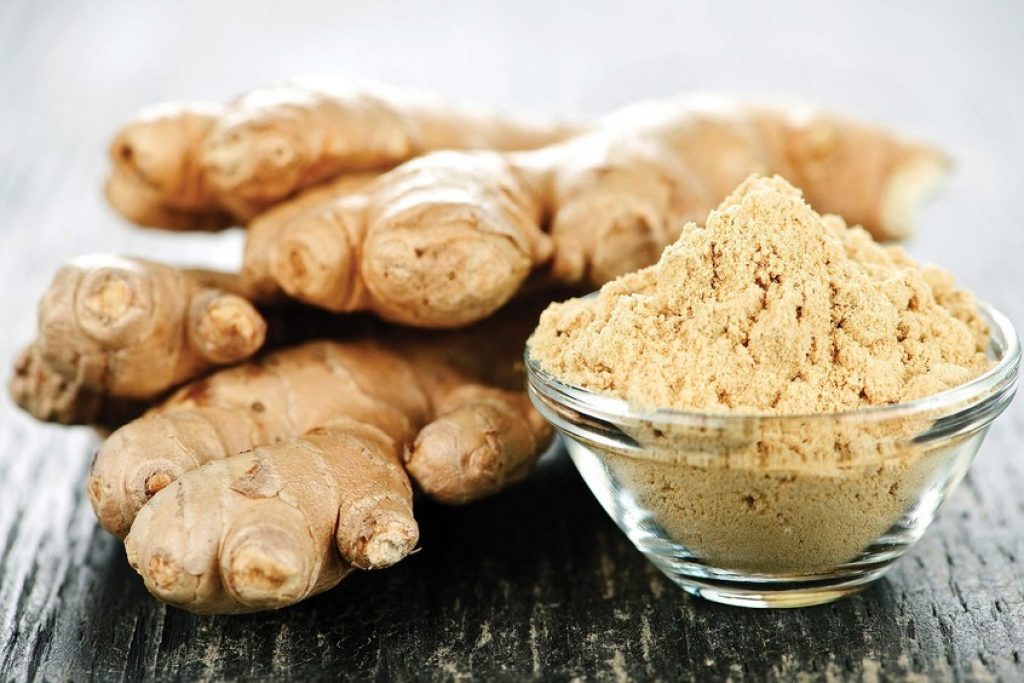 Ginger oil is a top-notch essential oil for back pain. It has unique antibacterial and anti-inflammatory qualities. You can use the oil with Vaseline to rub your chest or back, and you can add a few drops of the oil to your bathwater for a relaxing bath. It decreases soreness by controlling your immune modulators that cause inflammation. It can ease back pain and help you with mobility. Blend four drops of ginger oil, four drops of cardamom oil, four drops of wintergreen oil, and one tablespoon of sweet almond oil to make soothing massage oil. You are advised not to use this blend if you are on any medication that is associated with blood clotting.
Marjoram Essential Oil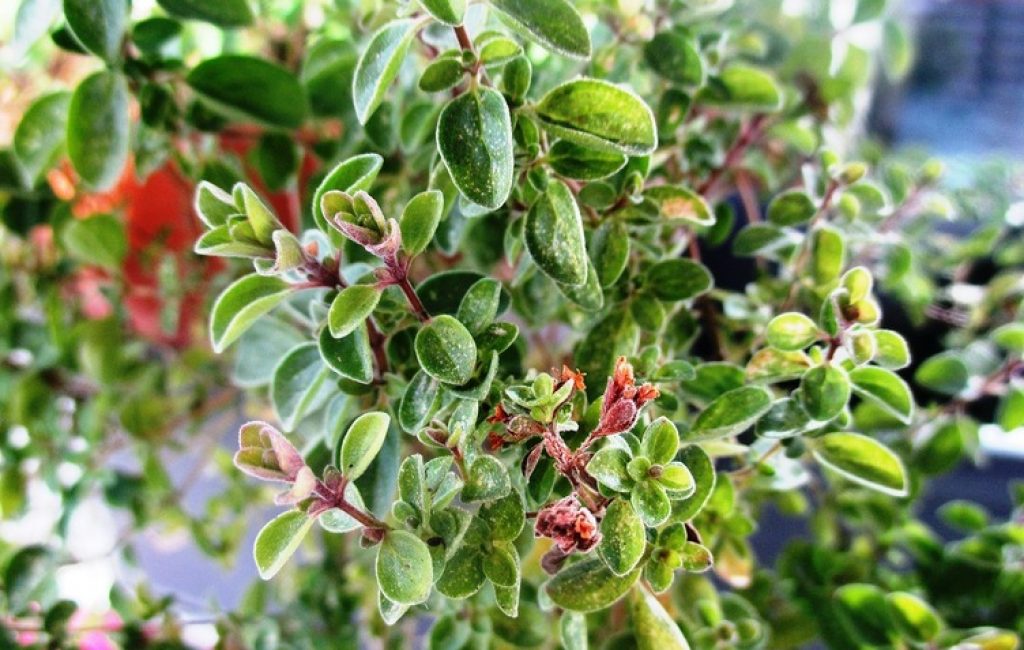 Oil of marjoram is one of the most effective essential oils for back pain. The oil is steam distilled from the dried flowering herb. It is regarded as being of most use as an analgesic, especially for arthritis, muscular pain, rheumatism, and as a nervous sedative. Blend marjoram, lavender, black pepper, helichrysum, clary sage, basil, lemongrass, and rosemary essential oils to relieve soft tissue trauma, spasm, pain, and muscle tension. Prepare a mixture of marjoram, grapefruit, black pepper, cedarwood, and lavender oil to ease arthritis and joint pain. Marjoram oil has a comforting as well as relaxing property that is particularly helpful for back pain.
Eucalyptus Essential Oil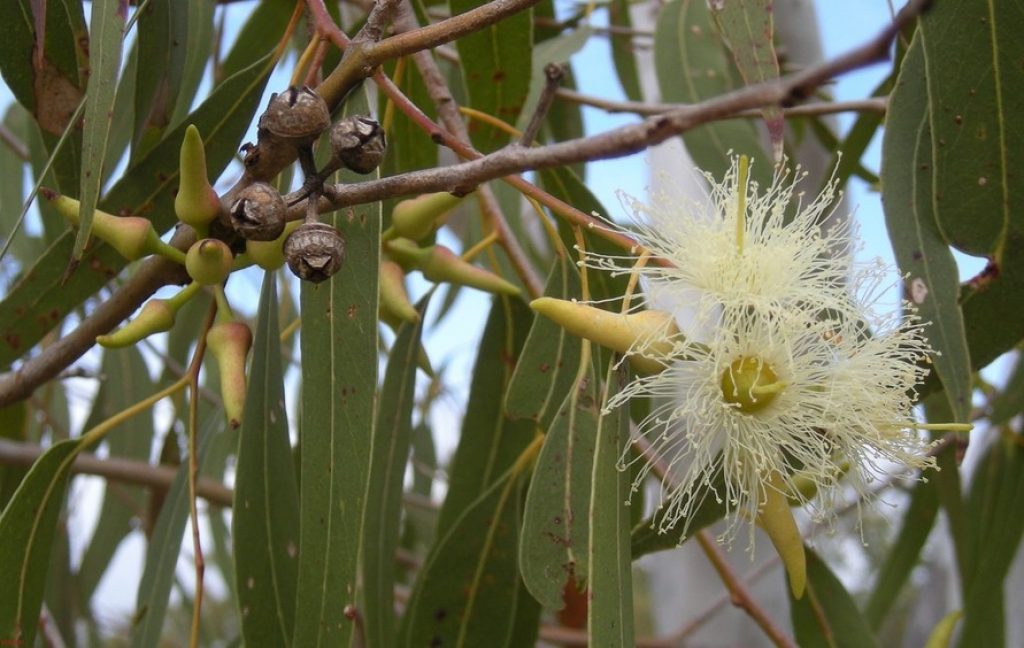 Eucalyptus oil has a fresh woody, earthy aroma, with a strong therapeutic fragrance and a thin consistency. It is anti-aging, anti-inflammatory, and anti-rheumatic. The oil soothes arthritis, rheumatism, and muscle pains and boosts the immune system. Add six drops of the oil to thirty milliliters of sweet almond oil, and use it to massage your aching joints. Add twenty five drops of eucalyptus oil to a hundred and twenty five milliliters of warm water. Then dip your bath sponge in the mixture and wring out the excess water. Place the sponge on your aching muscles to relieve the pain. You can also use eucalyptus oil to ease stress-related mental tension and exhaustion.
Peppermint Essential Oil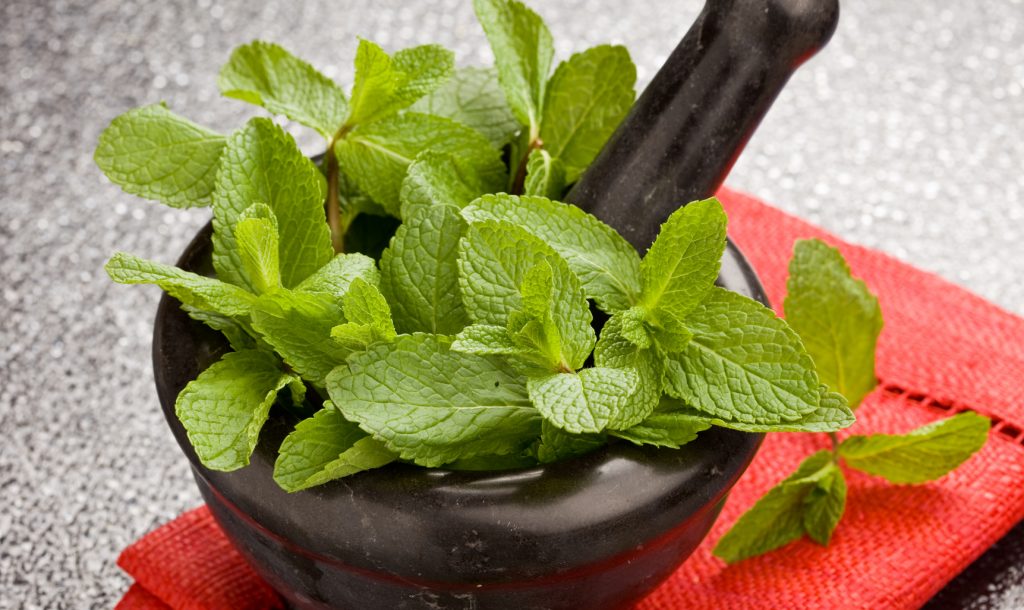 Peppermint oil is a remarkable medicinal treatment with a very strong fragrance. It is analgesic, anti-inflammatory, and antispasmodic. The oil contains menthol that soothes pain and promotes relaxation. Apply the mint oil directly to your skin and work your muscles by using deep circular motions. The oil offers a wonderful sensation due to the high level of menthol. When used in a body mist, the oil provides you with a cooling sensation. A combination of eucalyptus and peppermint in sweet almond oil rubbed into the affected area will decrease back pain, and increase blood flow to that area. Conduct a patch test before using peppermint oil on your skin.
Rosemary Essential Oil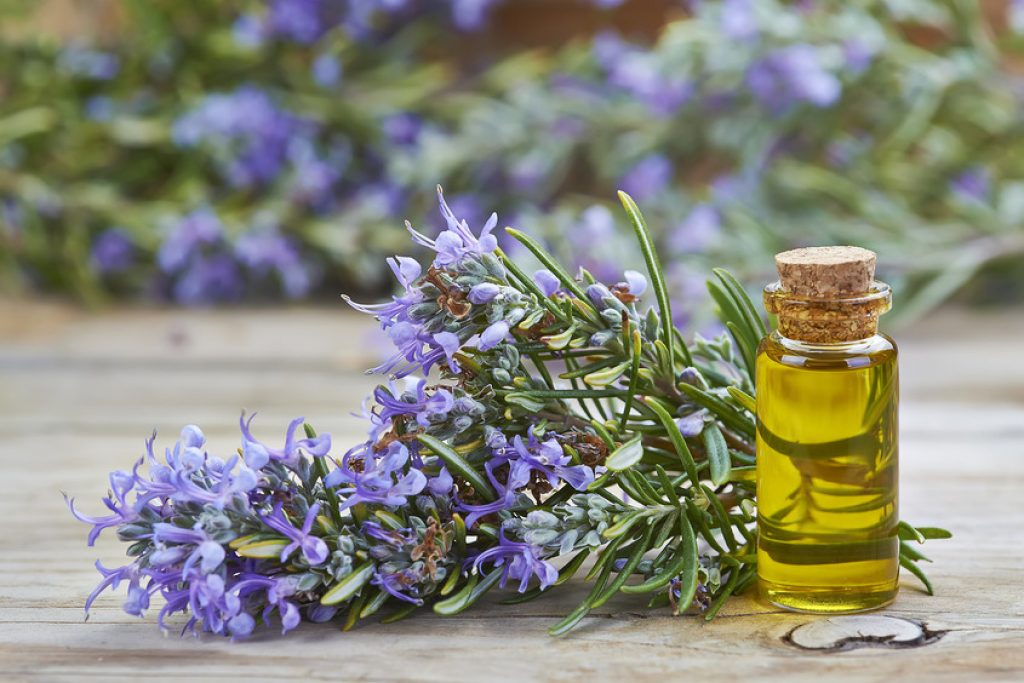 Rosemary oil has an evergreen, woody aroma with a clear to yellow color. The fragrance is uplifting, stimulating, fresh, as well as herbaceous. It is antimicrobial, analgesic, and anti-inflammatory, which makes it an excellent treatment for cuts, scrapes, and back pain. It clears congestion and it is useful for relieving headaches associated with muscle aches. A good way to manage a headache is to combine a few drops of rosemary oil with sweet almond oil, and massage the mixture into your temples. Also rosemary essential oil helps treat fibromyalgia. You are strongly advised to avoid this oil if you are: pregnant, have epilepsy, have high blood pressure, and have a fever.
Lemon Essential Oil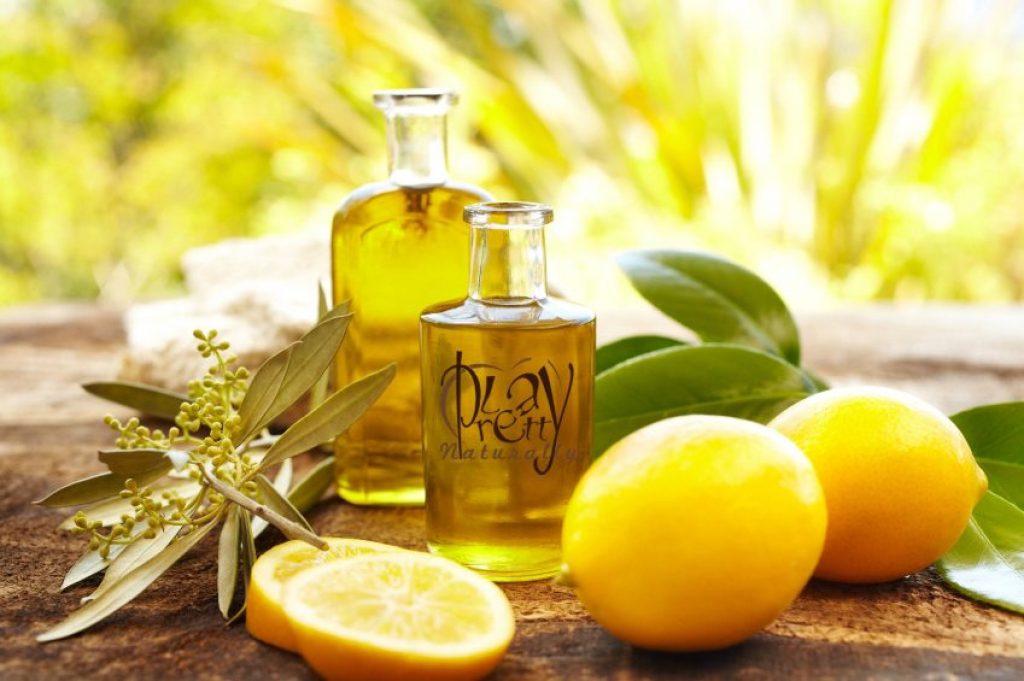 The aromatic oil of lemon is pale to deep yellow in color, and has a thin consistency. It is anti-inflammatory, anti-rheumatic, astringent, and antispasmodic. It increases blood circulation to your back, relieving back pain and any other muscle aches. It is the best remedy for treating as well as preventing spasms, and it reattaches soft organic tissues. The effectiveness of lemon oil is increased when blended with the following essential oils for back pain: Roman chamomile, peppermint, ginger, lavender, German chamomile, and geranium. Lemon oil is phototoxic and irritating to the skin; therefore, conduct a patch test before topical application. Moreover, avoid exposure to direct sunlight for twenty four hours after application.
Roman Chamomile Essential Oil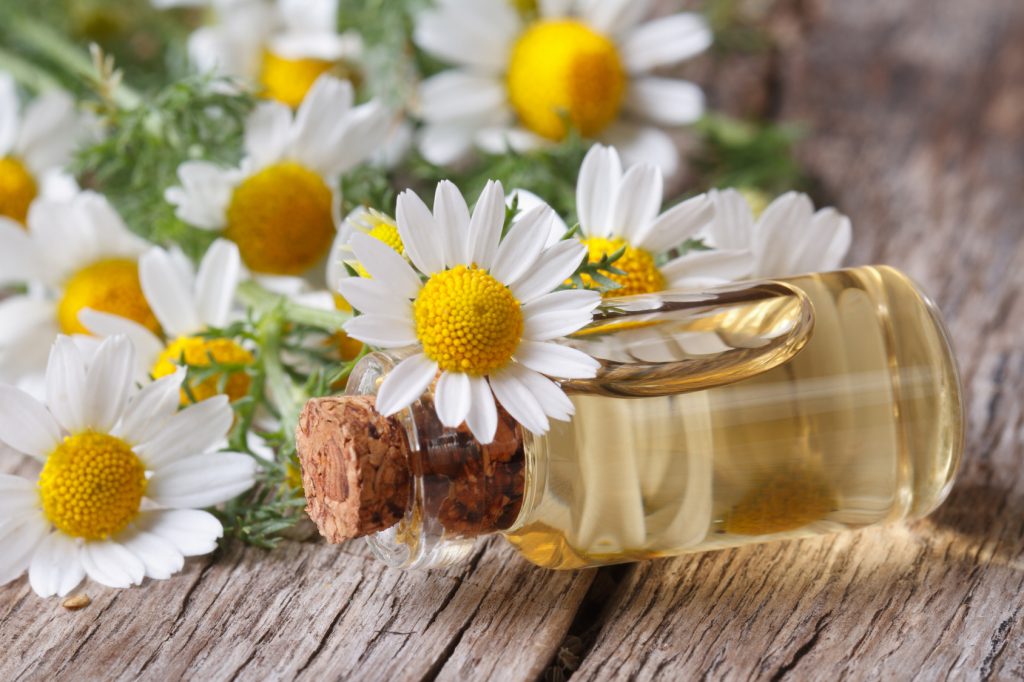 Roman chamomile oil has a sweet fragrance that is fresh, soft, and herbaceous with apple undertones, making it a favorite natural oil with many uses. It is analgesic, anti-inflammatory, antispasmodic, and tonic. In aromatherapy, it is widely used as calming, antispasmodic, and anti-inflammatory oil. You can make a massage oil for relieving musculoskeletal tension, pain, and inflammation by blending Roman chamomile oil with bergamot, lemongrass, marjoram, ginger, and lavender oils. In addition, you can come up with a mixture for treating stress, tension, and headache by mixing Roman chamomile oil with peppermint, jasmine, geranium, clary sage, neroli, and lavender oils.
Clary Sage Essential Oil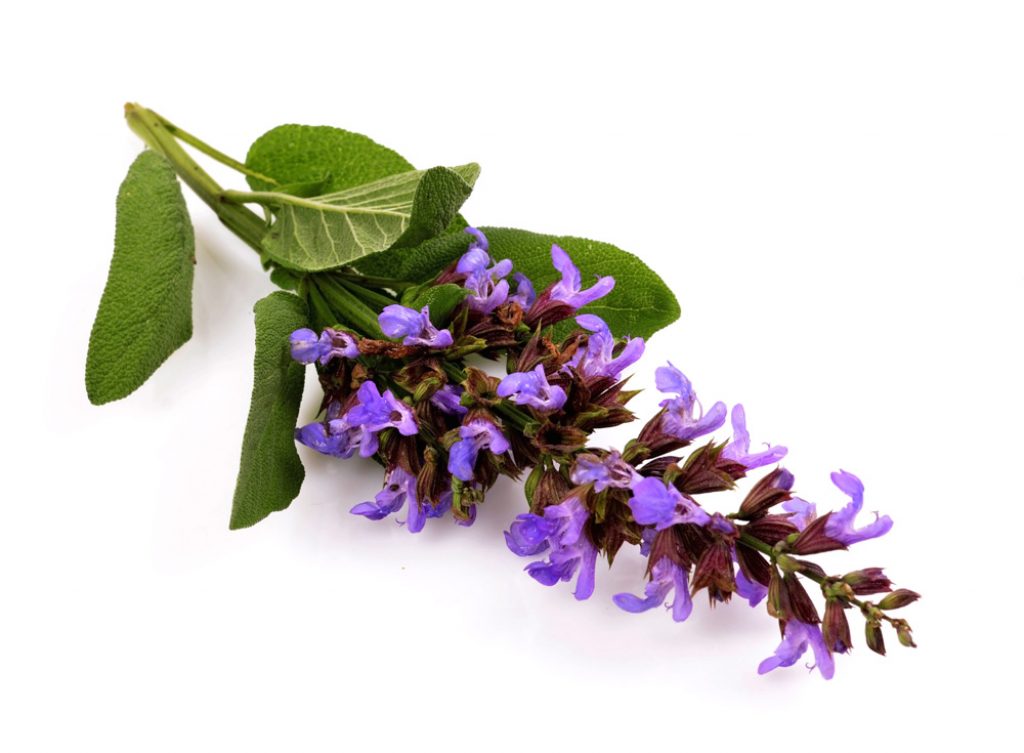 The oil of clary sage is obtained from steam distilled tops of the herb. The oil has a pale yellow to olive color. In addition to its therapeutic benefits to the female reproductive system that helps with painful menstruation, it has antidepressant, analgesic, and antispasmodic effect. The oil is not toxic. However, some researchers suggest that it is contradicted during pregnancy. You can effectively manage musculoskeletal pain and spasm with a blend of clary sage, black pepper, lemongrass, geranium, basil, Roman chamomile, and lavender oils. Apart from its great calming and relaxing effect, the oil is said to be very sedative and large doses can induce narcotic effect.
6 Best Aromatherapy Recipes for Back Pain
Recipe #1: Arthritis Joint Rub
Ingredients:
1 drop of Roman Chamomile essential oil
1 drop of myrrh essential oil
1 drop of juniper berry essential oil
1 drop of ginger essential oil
1 drop of frankincense essential oil
1 tbsp. of sesame oil
Instructions and Application: In a clean, dark-colored glass bottle, mix the ingredients together. Then close the bottle and shake. Use the blend to massage the affected joints. Sesame oil works as an analgesic, and it is capable of relieving inflammation. Roman Chamomile and myrrh are anti-inflammatory; therefore, they treat rheumatic pain. Ginger and juniper essential oils are anti-nociceptive, inhibiting the sensation of pain. Frankincense oil maintains cartilage, slowing down the progression of osteoarthritis.
Recipe #2: Back Ache Relief Blend
Ingredients:
1 drop of clove essential oil
1 drop of cinnamon essential oil
2 drops of marjoram essential oil
2 drops of fennel essential oil
2 drops of clary sage essential oil
3 drops of lavender essential oil
3 drops of ginger essential oil
3 drops of geranium essential oil
1 tbsp. of coconut oil
Instructions and Application: Put the coconut oil into a clean ceramic bowl. Add the essential oils into the bowl and stir to mix. Use the blend to massage your back, especially your lower back. Coconut oil has anti-inflammatory and analgesic properties. Cinnamon and ginger are anti-inflammatory and warming. Geranium and clary sage oils have relaxing and balancing effect, they generally reduce pain. Lavender, marjoram, and clove oils are analgesic and they reduce the sensation of pain.
Recipe #3: Pain Relieving Bath Salts
Ingredients:
1 drop of myrrh essential oil
2 drops of lemongrass essential oil
2 drops of frankincense essential oil
2 drops of black pepper essential oil
3 drops of rosemary essential oil
4 drops of lavender essential oil
4 drops of peppermint essential oil
¾ cup of mineral salts
Instructions and Application: Pour the mineral salt into a clean, large glass bowl. Add all the essential oils and stir to mix. Prepare a hot bath, then add three tablespoons of the blend to your bath when it is about halfway full. Get into the water, lay back, and soak your body in the salt bathwater. Lavender, lemongrass, myrrh, Roman chamomile, and frankincense reduce inflammation associated with back pain. A combination of lavender, black pepper, peppermint, and rosemary reduces low back pain.
Recipe #4: Stress-Related Headache Relief
Ingredients:
1 drop of frankincense essential oil
1 drop of lavender essential oil
1 drop of peppermint essential oil
1 tbsp. of sweet almond oil
Instructions and Application: Pour the carrier oil into a clean ceramic bowl. Add a single drop of the natural oils into the bowl. Use the blend to massage your forehead. Make sure you apply steady pressure to your temple as you take five long deep breaths through your nose, inhaling the fragrance of the essential oils. Peppermint oil has a cooling and relaxing effect on your temples, forehead, and scalp. Mint oil is not recommended for children under six.
Recipe #5: Muscle Relaxation Massage Oil
Ingredients:
2 drops of Roman chamomile essential oil for lower back pain
1 ounce of hemp oil
1 drop of valerian oil
3 drops of helichrysum oil
1/2 ounce of flaxseed oil
Instructions and Application: In a clean ceramic bowl, add the essential oils for backache to the carrier oils and mix. Massage the blend into sore muscles, especially the area around the spine.
Recipe #6: Compress for Back pain
Ingredients:
Instructions and Application: Pour the water into a two-quart ceramic bowl. Add the essential oils, and mix. Then saturate a clean piece of cloth in the water, and apply the mixture to the affected area as required.
In Conclusion
Essential oils are indicated to break the pain cycle that normally accompanies back pain, and its associated risk factors. This article has discussed best essential oils for back pain that are analgesic, and particularly helpful for pain control, including lavender, ginger, eucalyptus, rosemary, marjoram, clary sage, peppermint, and roman chamomile essential oils. It is more beneficial to blend two or more oils together. Apart from using the natural oils discussed in this post, you should consider yoga and exercise. Yoga is beneficial in balancing and strengthening the musculoskeletal system. Exercise, in general, is a good way to ease muscular and emotional tension, and improves back problems.
Sources and References