Birch essential oil is an unbelievably multi-functional oil. Birch plant, including bark of the birch plant, plays an influential role in the medicinal world. Birch plant is a therapeutic plant, and it exudes many properties and chemicals.
Birch Essential oil, also known as sweet birch essential oil, is famous in scientific world because of the presence of methyl salicylates and salicylic acid in it. These two acids can combat bacterial and fungus infections effortlessly. Given its medicinal importance, birch essential oil is equally beneficial as a natural day to day product. You can use this oil in various ways.
Birch Essential Oil Profile
Birch plant is found in Canada and is harvested and pulverized before steam distilling it. After steam distilling, birch oil is produced. This oil is potent in nature and exudes a refreshing, strong, and classic fragrance.
Birch Essential oil Uses
Anti-septic and anti-inflammatory: These properties are found in birch, therefore, it works meticulously on wounds, cuts, and bruises.
Anti-rheumatic and anti-arthritis: The healing power of Birch can reduce the swelling caused by the excretion of edema in the body. These edema cause joints to pain and muscles to swell, daily usage of this oil can get rid of these diseases.
Disinfectant: Salicylic acid found in the birch oil keeps germs and bacteria at bay. So you can use this to clean wounds and cuts. Also, if you have toddlers at home, you can use this as a disinfectant cleaner to wipe floors and sanitary bowls. Just add 2 drops in the bucket of water and wipe off your floors, study, and play area. You can also use it as a toy cleaner.
Febrifuge: In simple words, it means that it can reduce the temperature of a heating body. The sweat that exudes during the fever after taking birch oil can flush toxic toxins and improve the health of the patient.
Analgesic & anti-spasmodic: This property can relieve you from acute headache, stomach-ache, and toothaches. It can also relieve a patient from joint pain, knee pain, and back pain. Its anti-spasmodic property can relieve a woman from having cramps during menstruation period.
Astringent & Tonic: Since ages, birch oil has been used as an astringent to clear skin and tone skin. It is incredible to use on acne-prone skin. It keeps the skin clean and clear. New age research indicates that birch essential oil reduces wrinkles and smoothes fine lines. It also tones sagging skin and muscles. It tightens hair follicles and strengthens gums.
Germicides and Insecticides: Due to the presence of Salicylic acid and Methyl Salicylate acid, it can steer clear of worms in the stomach. Yes! It can kill ring worms, and other bacteria found in the stomach. It is an excellent protector from any skin diseases and infections.
Diuretic: Birch bark Essential oil encourages urination. That means it can clear off kidney stones, keeping kidneys healthy, flush out toxins, and help reduce weight.
You can also use this miraculous oil to keep yourself warm in harsh winters.
Birch Essential oil when used as a tonic, promotes vitality, strength, and warmth in the body
How to use Birch Essential oil?
Topically: To use as massaging oil, add a drop of birch essential oil in your massaging oil and rub on tensed muscles to relieve stress, or just use as in your aromatherapy routine.
In a bath: To include this in a bath, add 2 drops of sweet birch essential oil in a hot/warm water tub and soak yourself for at least 30 minutes. It guarantees to relieve your from tensed muscles and leave your senses refreshed and re-energized.
As a Skin soother: To use as a skin soother, add 2 drops of birch essential oil with 2 drops of helichrysum oil in 6 drops of carrier oil (Almond oil is recommended). Use as required. However, do not overuse it.
Diffuse: It is common to diffuse essential oils in a diffuser, and why not! They give that instant relief and comfort to a person whilst spreading harmonious fragrance around. Method to diffuse birch essential oil is to drop one drop of oil at a time.
Caution
It is not recommended for pregnant and nursing mothers.
Do not use it without diluting.
Sweet birch essential oil can cause skin irritations.
Before consuming orally, consult a doctor.
Usually, 1 or 2 drops of sweet birch oil is enough
Excessive use can burn the skin.
A few Recipes..
To create a Soothing Body blend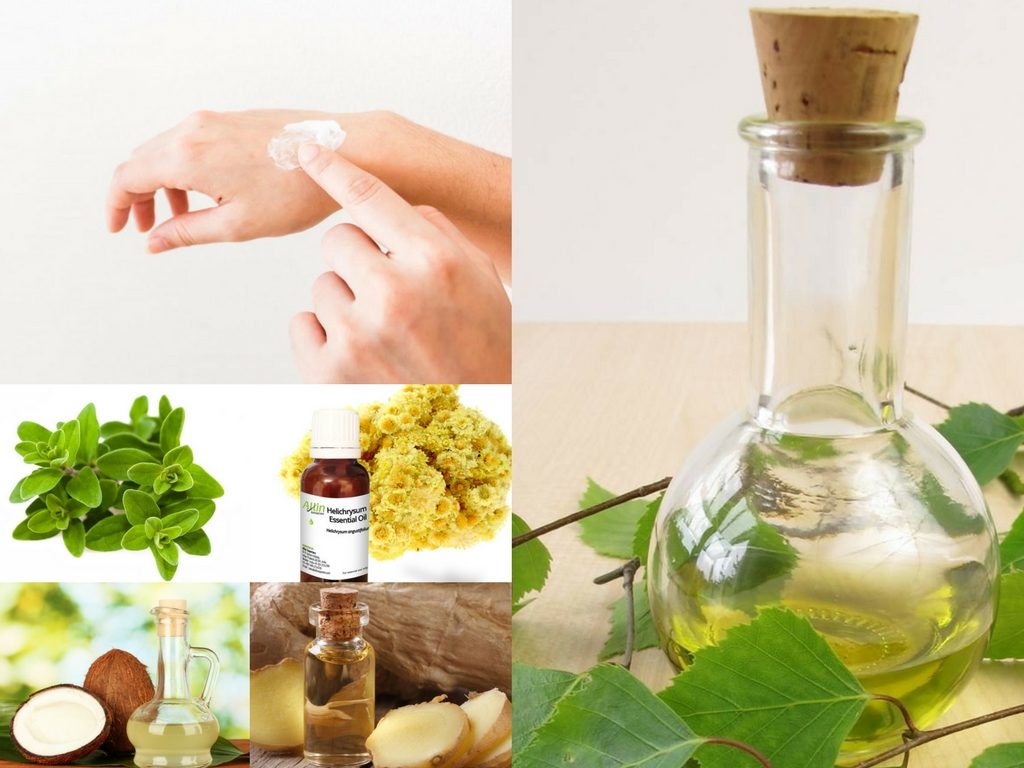 Ingredients:
2 drops of birch bark essential oil
3 drops of helichrysum essential oil
2 drops of ginger oil,
3 drops of marjoram essential oil,
½ ounce of carrier oil (almond/coconut)
Method: Blend all the ingredients in a plastic container and use it as per requirement, limiting its usage to twice a week.
Children Soothing Blend
Ingredients:
1 drop of peppermint essential oil
2 drops of chamomile or blue chamomile essential oil
2 drops of lavender essential oil
1 drop of birch essential oil
½ ounce of carrier oil
Method: blend all these oils in a plastic container and rub over abdomen at night. It will relieve the stomach pain.
Additional information
Birch Bark and Birch plant are both famous for its use in teas. You can add a drop of Birch bark Essential oil in tea as an herbal tea infuser and drink daily. In just a few days you will be astonished to find your skin glowing.
A piece of fact: birch oil production is in decline as natural exuding method has overtaken the commercial synthetics. doTERRA is one such company that produces 100% Birch Essential oil. doTERRA birch essential oil is an un-synthesized product that comes in different sizes and has a longer shelf life.
Sources and References
Wikipedia Birch tar