Miracle Essential Oils is a well-established essential oils company that believes natural oils are part and parcel of life. They came to this conclusion after realizing that aromatic oils have been used for years by different people and cultures for different purposes, including spiritual, emotional, mental, and physical fostering.
The company accepts as true that essential oils bring people together. As a company, the founders are interested in helping different people understand and appreciate the many merits of natural oils. They believe in their products, and how effective they are. The company is certain that anyone who uses their products, will, as are result have a better life.
Miracle Essential Oils Reviews
Single Oils
Basil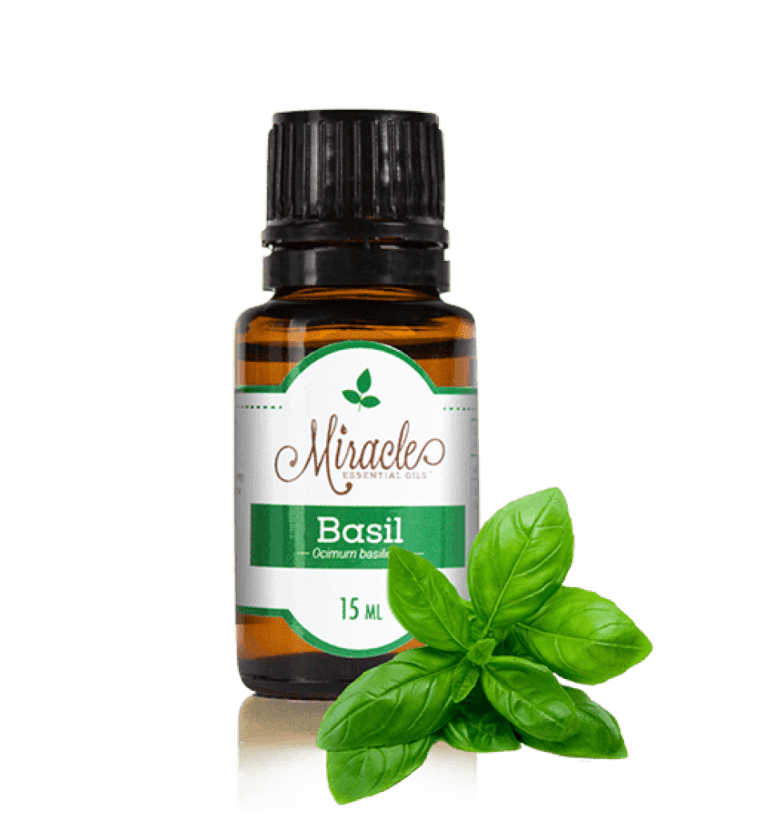 This is the best herb for culinary uses. Historically, it was used to charm would-be suitors and chase away evil spirits.
The oil of basil is anti-inflammatory, antispasmodic, stomachic, antiseptic, antidepressant, digestive, expectorant, and antibacterial. You can use basil to boost the immune system, stimulate digestion, and alleviate bronchitis and body aches. It can be used dietary, topically, or aromatically. To stimulate digestion, add 1 to 2 drops of the essential oil of basil to a cup of tea and drink. Prepare massage oil by blending 1 drop of basil oil with 1 drop of coconut oil, and then use the blend to massage the affected body parts. Moreover, you can add 3 to 4 drops of the oil to a diffuser and breathe in the mist.
Bergamot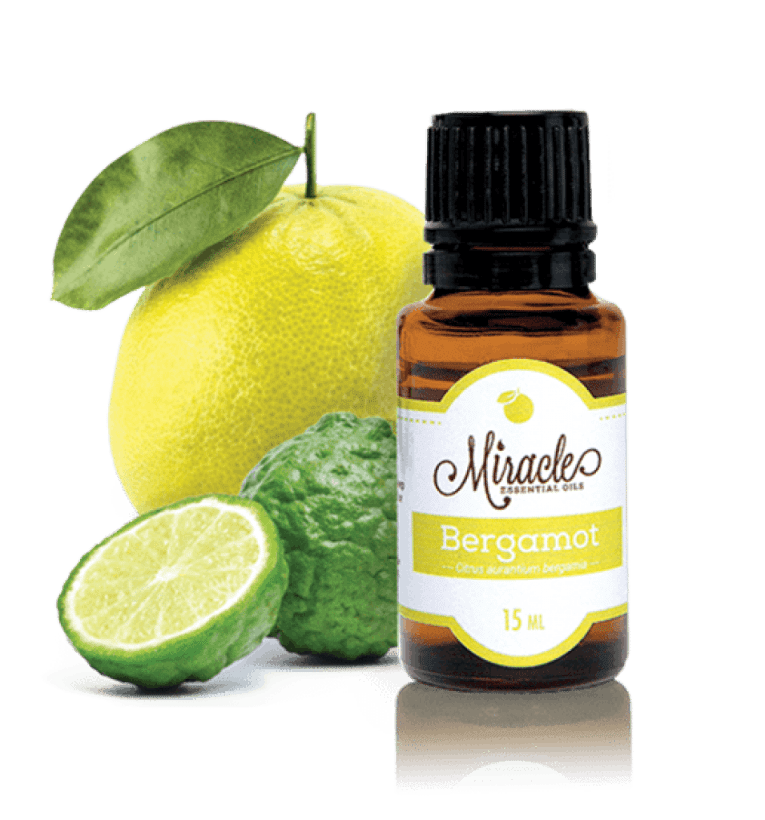 Bergamot oil is steam distilled from the rind of bergamot fruit. It is colorless to greenish or yellow in color, which differs significantly with age.
It is a top note in aromatherapy, and has a thin consistency. It has a cheerful and bright fragrance that instills feelings of happiness when diffused. The essential oil of bergamot is: digestive, febrifuge, disinfectant, antidepressant, analgesic, sedative, antispasmodic, antiseptic, antibiotic, vermifuge, vulnerary, and deodorant. It performs effectively as a skin care product. Prepare your own homemade Earl Grey iced tea by combining 8 ounces of water with 1 to 2 drops of bergamot oil. In addition, you can use it aromatically as well as topically. However, you should avoid applying or massaging it on sensitive skin, since it can burn skin.
Black pepper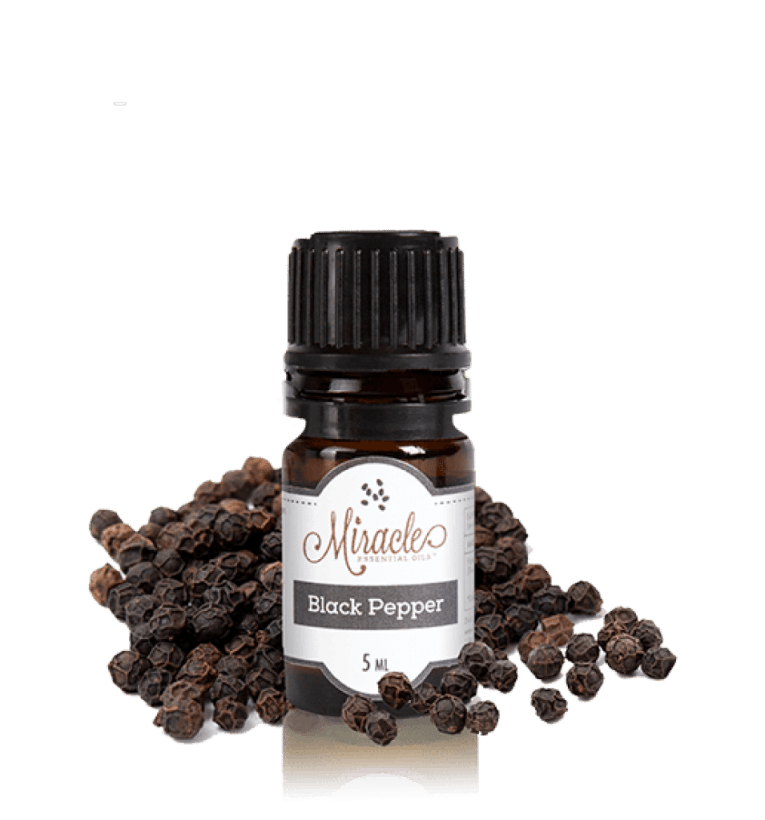 In history, black pepper was highly treasured. The essential oil is steam distilled from the black peppercorns.
It is water-white to pale olive in color, accompanied by a warm, spicy, fresh scent. In aromatherapy, it is considered a middle note, and it blends effectively with lavender, sandalwood, frankincense, marjoram, rosemary, and rose essential oils. Black pepper is mainly associated with food spicing, but it has many medicinal uses. It curbs appetite, boost metabolism, and it is stimulating as well as energizing. It is useful for alleviating muscle aches, joint pains, muscle cramps, and constipation.
You are strongly advised to use it in small diluted amounts.
The aromatic oil of black pepper can be used dietary, topically, and aromatically.
Cedarwood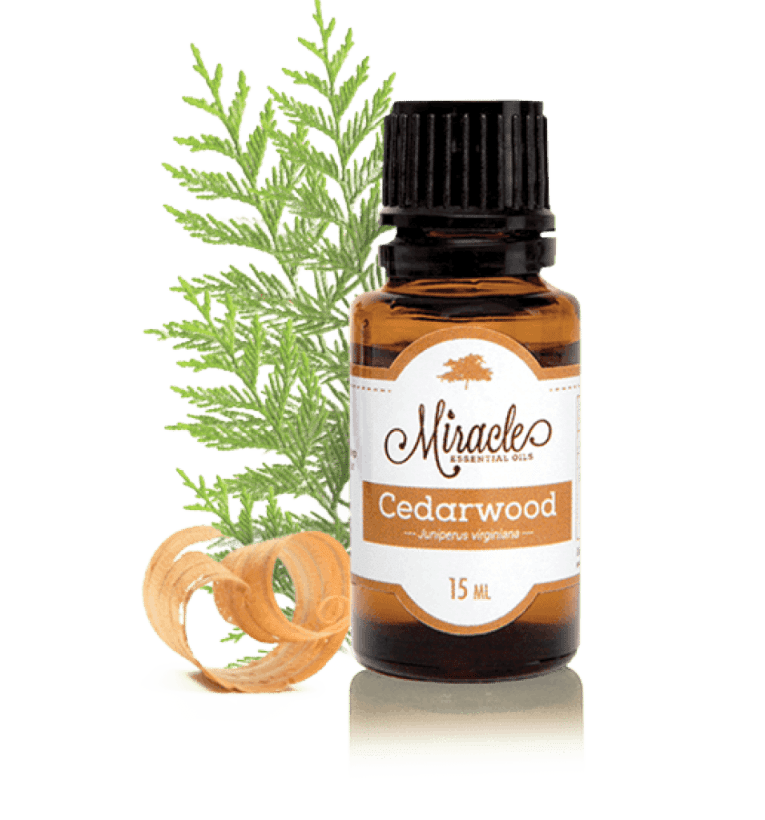 The wood of cedar tree is regarded a valuable resource. The essential oil is steam distilled from the wood. The oil has a distinct, earthy, elegant aroma, which qualifies as a reliable ingredient in aromatic blends.
It is good for reducing congestion in the circulatory system, and it offers moderate antiseptic and toning properties. You can enhance the special effects of your beauty products by adding a few drops of cedarwood oil. You can use the essential oil of cedarwood aromatically or topically. Prepare hair swab by adding 1 to 2 drops of the oil to your shampoo. You can also come up with a relaxing massage blend by mixing 1 tsp. of coconut oil and 1 drop of cedarwood oil. Do not ingest this oil, and always dilute with a carrier oil before applying topically or aromatically.
Eucalyptus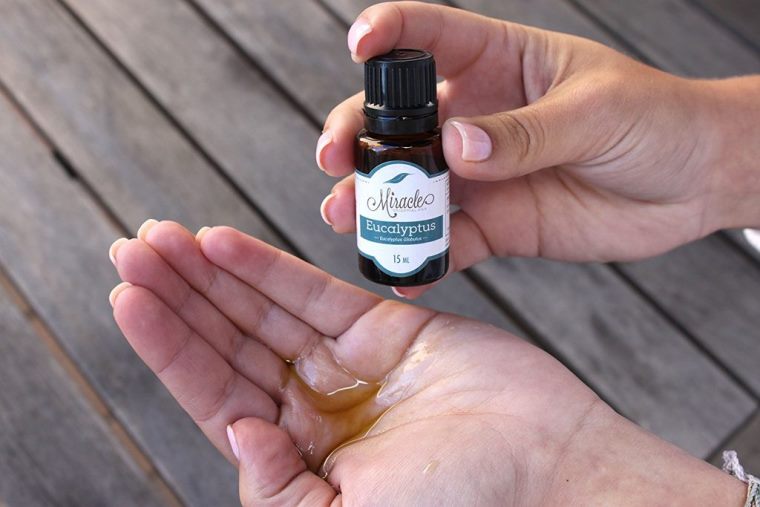 As far as Miracle Essential Oils reviews are concerned, this one covers the most resourceful natural oil. Eucalyptus plant is a tall perennial tree with highly aromatic branches and leaves.
The essential oil is steam distilled from the branches and leaves of the plant. It is expectorant, antiviral, anti-inflammatory, and antiseptic. It is useful oil for treating different medical conditions, such as: catarrhs, flu, measles, typhoid, blisters, wounds, and insect bites. The essential oil of eucalyptus is not considered safe for direct skin application, and it must be diluted with a carrier oil before topical application. This natural oil is a must have item for your wellness kit. Diffuse 3 to 5 drops of the oil in an ultrasonic diffuser and inhale the mist for its energizing qualities. Use 1 to 3 drops to massage your back, chest, bottoms of feet, behind the ears, and neck.
Essential Oils Blends
Bliss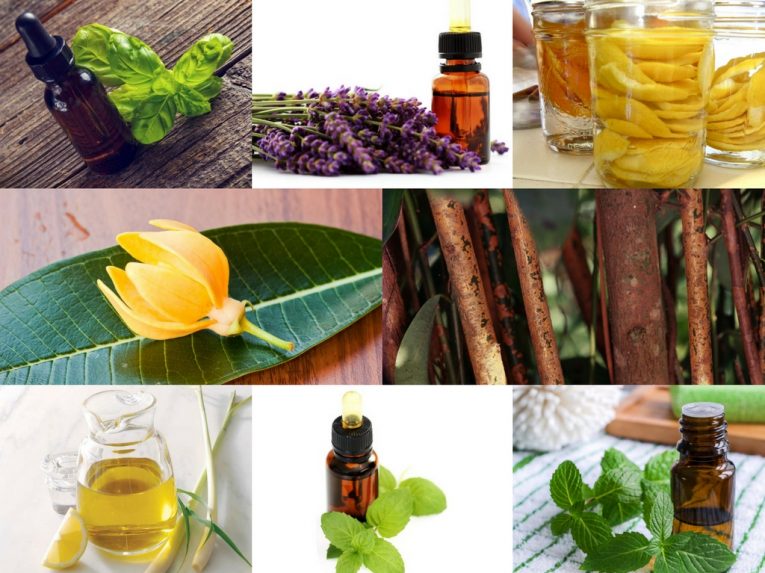 Ingredients:
Ho wood bark oil
Ylang Ylang flower oil
Lavender essential oil
Lavandin oil
Bergamot-mint herb oil
Lemongrass essential oil
Lemon peel oil
Stem / peppermint leaf oil
Orange peel oil
This unique blend helps you regain feelings of happiness as well as contentment. It can be applied dietary, topically, or aromatically. Ingest a veggie capsule filled with 2 to 3 drops of Bliss. Create a jubilant atmosphere by diffusing 3 to 6 drops of the blend. Prepare a shoulder and neck massage oil by combining 1 tsp. of vegetable oil and 2 drops of bliss, this should help you relax. Nonetheless, you are required to do a patch test before topical application.
Destress
Ingredients:
Litsea Cubeba
Geranium essential oil
Orange essential oil
Grapefruit essential oil
Lemon essential oil
Lavandin oil
Lime oil
Destress is an expertly prepared assortment of natural oils that has several therapeutic benefits. It is a convenient blend for alleviating tension, anxiety, and stress. In aromatherapy, you can use Destress to uplift your feelings as well as develop a sense of well-being. It can be applied dietary, topically, and aromatically. Create a relaxing and calming atmosphere by diffusing 3 to 5 drops of the blend. Develop back and shoulder massage oil by mixing 20 drops of vegetable oil and 5 drops of the blend.
Energy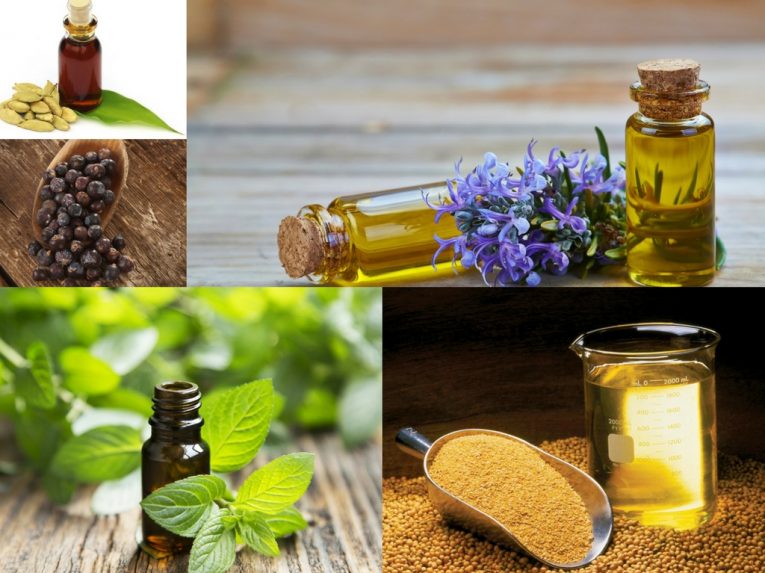 Ingredients:
Cardamom essential oil
Lemon essential oil
Juniper berry essential oil
Rosemary essential oil
Peppermint essential oil
Lemongrass essential oil
Glycine Soja oil
You do not have to endure unending fatigue and stress after a long day at work. Energy blend is made to help you overcome all that. This mixture consists of stimulating and energizing oils that ensure you stay creative by eliminating fatigue and stress. This Miracle Energy blend can be applied dietary, topically, or aromatically. Make an appetizing energy boost by mixing 8 ounces of water and 1 to 2 drops of the blend. Prepare a stimulating and energizing bath by adding 4 to 6 drops into your bathtub.
Digest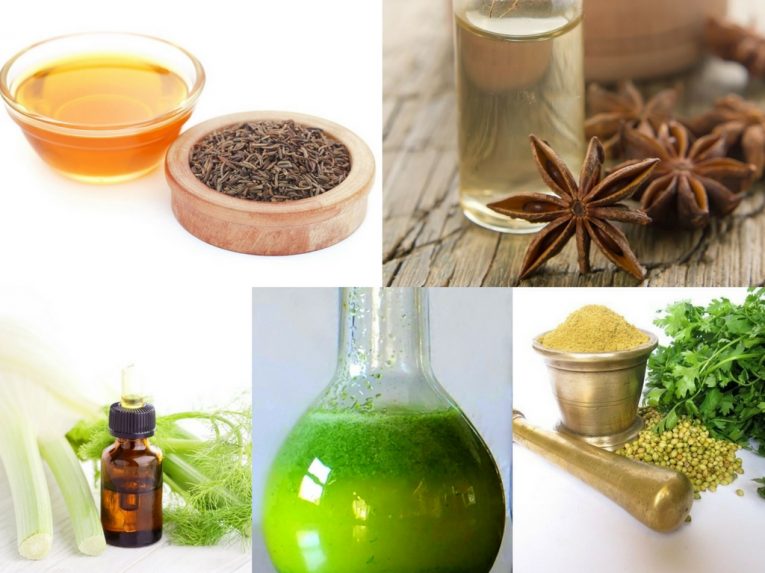 Ingredients:
Tarragon oil
Peppermint essential oil
Menthol essential oil
Linalool essential oil
Ginger essential oil
Fennel essential oil
Coriander essential oil
Copaiba essential oil
Caraway essential oil
Star anise essential oil
Anethole essential oil
This is without a doubt one of the best digestive blends. The peppermint and ginger essential oils have good digestive properties. Digest is a highly resourceful dietary supplement. It can be used dietary, topically, or aromatically. Develop essential oils rich atmosphere by diffusing 3 to 5 drops of the blend. Use 1 to 4 drops of the blend to massage your stomach for better digestion.
Focus
Ingredients:
Rosemary essential oil
Peppermint essential oil
Chamomile essential oil
Cardamom essential oil
Basil essential oil
Jasmine essential oil
Geranium essential oil
Bois De Rose-Rosewood oil
Ylang Ylang essential oil
Aloe Vera oil
This is one of the most complex Miracle natural oils mixtures. It can be used topically, aromatically, or dietary. Ingest a veggie capsule filled with 2 to 4 drops to alleviate occasional anxiety, as well as improve cognitive function. This aromatic oils assortment helps you to overcome external distractions and stressors, thus improving your focus. The blend allows you to remain focused irrespective of the place (at work, school, or home).
Miracle Essential Oils Diffuser
InnoGear Aromatherapy Essential Oil Diffuser is the best Miracle Essential Oils diffuser you can use. This device features the following: 3 settings (green/red/off), ultrasonic technology, and auto shut off. The diffuser is easy to operate, to open you have twisted the upper lid. Ultrasonic technology does not interfere with the molecular structure of the essential oils. The auto shut off system does automatically switch off the device when it runs out of water. It has the most convenient and effective working times. It runs 6 hours for intermittent mode, and 3 hours for continuous mode.
In Conclusion
Miracle Essential Oils is a reputable company that goes all-out to develop the highest quality single essential oils and blends. The individual natural oils are taken through comprehensive and demanding scientific testing to offer the best quality. They make use of GC-MS testing process, which is an industry standard method that does not only breakdown, but also analyzes the molecular structure of each essential oil. The products are highly useful and versatile, because they can be applied dietary, topically, or aromatically with some few exceptions.