The list of essential oils for hair growth and thickness should provide you with best hair growth treatment and conditioning. Having great hair is amazing, especially for women. Healthy hair plays a significant role in women's self-esteem and self-confidence.
The average hair on your scalp normally grows nearly half an inch per month. This allotment of your hair can be affected by a number of things, such as personal hair practices, genetics, diet, and age. You do not have sluggish hair growth if your hair growth is nearly the 1/2-inch rate.
Causes & Triggers of Hair Growth Problems
You may have hair growth problems if your hair growth is less than 1/2 to 1/4 inch per month, and when you have no length accumulation over a period of several months. The most common hair problem is hair loss. The most common causes of hair loss are: hormonal changes (these changes lead to temporary hair loss), patchy hair loss (the condition is referred to as alopecia areata, which occurs when your immune system attacks your hair follicles), scalp infections (such as ringworms), and hair-pulling disorder (it is a condition that urges you to pull out your hair leading to hair loss).
Why Essential Oils for Hair Growth
According to research, hair oil for growth support steady hair growth for people suffering from hair loss. The oils improve hair regrowth for people having hair deficiencies.They are Antifungal & Antibacterial. The antibacterial and antifungal properties of essential oils are effective for treating ringworm.
Ringworm is an infection that causes hair loss and patches, especially in children.
Natural oils have the ability to give you thicker hair. They improve circulation of blood to the scalp, which keeps the hair stronger and resilient. This will give you luscious, thick hair.
What Essential Oils Are Good For Hair Growth?
There are several oils to grow hair that you can use, but the most effective ones are: rosemary, lavender, sage, cedarwood, and basil essential oils. These essential oils have properties that promote healthy hair growth.
Rosemary Essential Oil
Rosemary essential oil for hair growth is obtained from Rosmarinus officinalis by steam distillation of the flowers. It has a medium to strong fragrance and it is considered a middle note when used in perfumery and aromatherapy blends. It is a clear to yellow aroma oil, and it is extremely versatile and highly resourceful in promoting hair growth.
The following therapeutic properties make rosemary essential oil useful for hair growth: antioxidants, antibacterial, anti-inflammatory, and stimulant. The presence of antioxidants in the oil helps in the prevention of hair loss as well as in promotion of healthy hair growth. The antibacterial properties help treat the following conditions: scalp acne, flaky scalp and dandruff. The anti-inflammatory properties prevent inflammation in the scalp and hair loss. The oil stimulates blood circulation to the scalp, which promotes healthy hair follicles.
Lavender Essential Oil
Lavender is the best essential oil for hair growth. The oil is obtained from Lavandula angustifolia by steam distillation of the flower spikes. The oil has a clean, calm, floral, fresh fragrance. This natural oil is resourceful for promoting hair growth. Most people lose their hair due to alopecia areata. This is an autoimmune disorder that makes the body reject the hair follicles. Lavender oil treats the abovementioned condition, and it generally stops hair loss.
According to research conducted by dermatologists in Scotland, 44% of patients suffering from alopecia experienced hair growth when they massaged their scalps with the essential oil of lavender. In order to stimulate hair growth and nurturing by using lavender oil, blend three drops of the oil with coconut oil. You can also come up with different lavender scalp massage oil by mixing three drops of lavender essential oil with either jojoba oil or sunflower oil.
Sage Essential Oil
Sage essential oil is obtained from Salvia officinalis. The oil has herbaceous, spicy aroma with a strong camphor characteristic. Sage oil is considered a top note when used in perfumery and aromatherapy blends. This is a natural hair development rooter. Sage oil will not only help you with hair growth, but it will prevent the following conditions: hair loss, baldness and unmanageable hair.
The simplest recipe that you can prepare for hair growth will require the following ingredients: 2 drops of sage oil and 3 tablespoons of coconut and jasmine oils. Make sure that you heat the coconut oil before blending. Sage oil is also one of the best essential oils for fighting dandruff. You can blend sage oil with other essential oils for effective hair regrowth, such as rosemary and lavender essential oils for maximum therapeutic benefits.
Cedarwood Essential Oil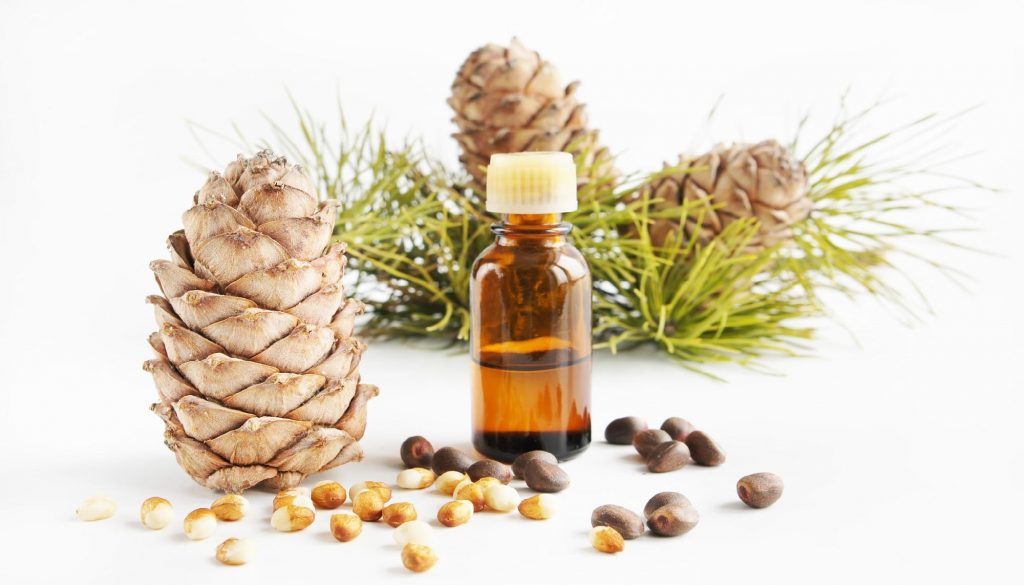 Cedarwood essential oil is obtained from Cedrus atlantica by steam distillation of the wood part of the plant. The oil has a deep, woody, smooth, warm and balsamic aroma. The essential oil of cedarwood is stimulating and it increases blood circulation in the scalp. You can use the essential oil of cedarwood in conditioning blends for hair regrowth and nourishing blends, because of its circulation and stimulating effects. In high concentrations, cedarwood essential oil may be irritating to the skin. Pregnant women are strongly advised to avoid this natural oil.
Basil Essential Oil
Basil essential oil is obtained from Ocimum basilicum. Basil is an annual herbaceous plant that is native to Asia. The oil is a colorless, mobile liquid with a warm, herbal, sweet aroma. It is distilled from the leaves of the herb. Basil essential oil is considered a top note when used in perfumery and aromatherapy blends. Basil oil is best suited for scalp and oily hair.
Basil is among the most recommended oils that help grow hair. This natural oil is equipped with stimulating properties that upsurge blood flow in the scalp. Basil oil has unique antioxidants properties, which not only provide nutrition for the scalp but also offer great care for the hair follicles. The simplest essential oils for hair growth recipe that you can make needs you to have the following ingredients: 5 drops of basil oil, 10 drops of lavender oil, 10 drops of rosemary oil and 4 ounces of jojoba oil.
You can blend basil oil with the following essential oils for hair growth to achieve maximum therapeutic benefits: lavender, clary sage, and rosemary essential oils. Complimentary oils that can be used to promote hair regrowth among other therapeutic benefits include neroli, basil, benzoin, bergamot, carrot seed, cinnamon, cypress, frankincense, geranium, jasmine, lavender, juniper, lemongrass, marjoram, and pine essential oils.
Carrier Oils for Hair Growth
Carrier oils are normally used to dilute natural oils for hair. However, they can be used separately to promote hair growth. By definition, carrier oil is a thick oil base used to dilute aromatic oils before they are applied to the scalp/hair. The following are the most resourceful carrier oils that you can use for hair growth and nourishment.
Coconut Oil
This is one of the best oils that make your hair grow. It is a rich source of vitamins, minerals, and carbohydrates, which are crucial for hair growth. It is one of the best natural hair conditioners. Raw coconut oil is usually white and semi-solid at low temperature. Therefore, you need to melt it before application. It is easily absorbed by the scalp, fixing the hair from inside out. It has natural anti-fungal properties, which make it the ideal oil for preventing as well as getting rid of dandruff. On the other hand, its antibacterial effects stop infection and itchy scalp.
It has been used for generations to treat hair loss. It treats split ends and inhibits the premature appearance of gray hair. It helps fill up hollow shafts, making your hair look thicker and smoother. Moreover, it helps safeguard your hair from damage due to reduced swelling. In a clean dark-colored glass bottle, mix 1 tablespoon of coconut oil, 1 tablespoon of Aloe Vera gel, and 1/2 tablespoon of honey. Apply the mixture from your scalp to the tip of your hair. Then divide your hair into small sections and repeat the application process.
Avocado Oil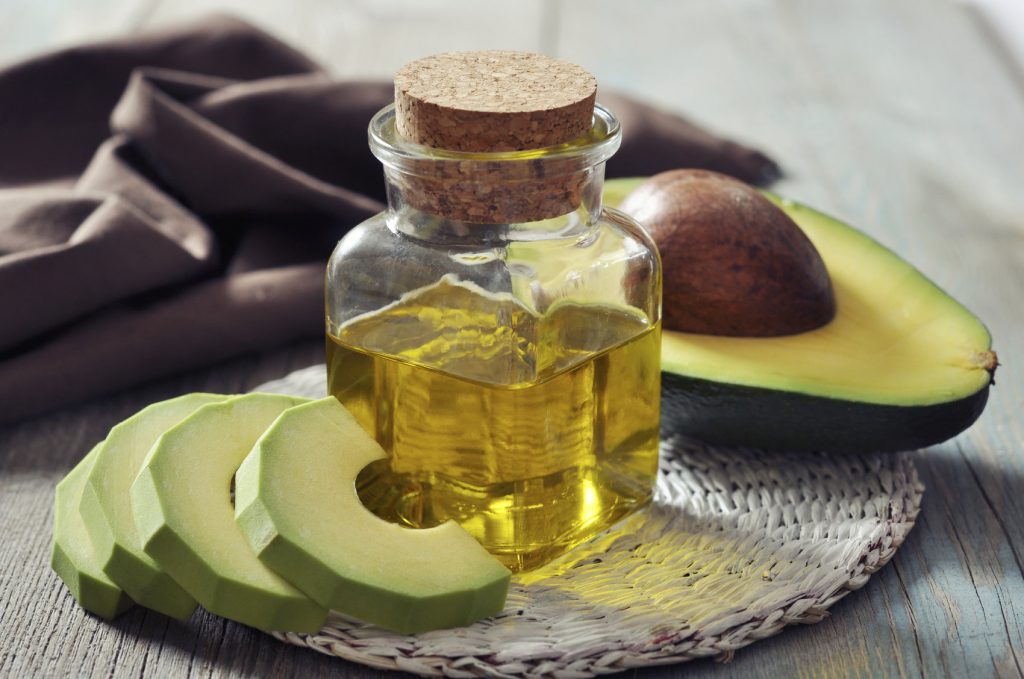 The oil is obtained from avocado fruit, and it is one of the best oils for hair growth. It is rich in mono-saturated fatty acid, lecithin, potassium, and vitamin A, B, D, and E.This is a resourceful essential oil for hair growth. It is rich and healthy oil that works well with other carrier oils. It is the best one for restoring sun-damaged, aging, and dehydrated hair. You can use avocado pulp in facial along with scalp packs for concentrated as well as penetrating treatments. There is no other option than avocado oil for natural hair growth and nourishment. It strengthens the hair and makes them shine.
Jojoba Oil
Jojoba oil appears like liquid wax. You are advised not to mix this oil with synthetic substances, since this will reduce its effectiveness. Quality jojoba oil has no color or smell, making it ideal for hair products. It provides anti-parasitic, antibacterial, and hydration effects.It is an effective component in shampoos, hair treatments, and treatment for split ends, hair loss, and brittle hair. It is the best oil for hair growth when used in hot oil treatment for cleansing and stimulation of the scalp. In addition, it reduces oiliness while improving manageability and gloss of hair.
Olive Oil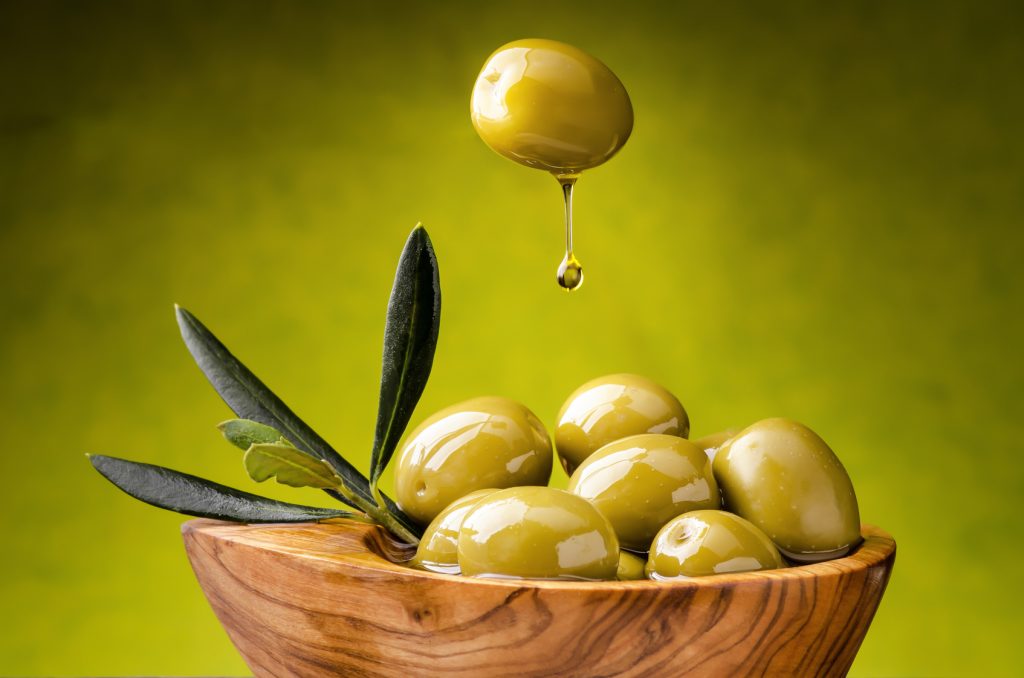 It is obtained by pressing ripe olives. It has a spicy aroma, and it is greenish-yellow in color. This is a highly resourceful oil for scalp and hair nourishment. It has been used for centuries as a hair treatment and food by the natives of the Mediterranean region. It is very beneficial for split, damaged, or dry hair. In a clean ceramic bowl, mix 2 tablespoons of olive oil, 2 tablespoons of lemon juice, 2 tablespoons of healing clay, and one egg yolk. Apply the mixture to your hair and scalp and massage. Rinse the shampoo from your hair after ten minutes.
Sesame Oil
It is extracted by pressing sesame seeds. The oil is yellowish in color and odorless. You must store it in a cool place because it can easily become rancid. You have to mix it with a vegetable oil that prevents oxidation, such as jojoba oil. Massaging sesame oil into the scalp relieves a flaky, itchy scalp. It moisturizes and conditions the hair. Continued use of this oil promotes healthy hair, enhances the growth of hair, and inhibits premature greying of hair.
How to Use Essential Oils for Hair Growth and Thickness
Dos:
Use essential oils for hair growth or carrier oils to massage your scalp repeatedly. This will stimulate blood flow to the roots of your hair.
Wash your hair with cold water after applying the treatment which makes your hair shinier.
Use a deep homemade treatment once a week, and trim your hair regularly to stop split ends.
Do a patch test by applying a few drops of diluted essential oil on your skin. Continue using if you do not experience any allergic reactions.
Don'ts:
You should not hold your hair in headbands, braids, or ponytails for extended duration of time.
You should not wash your hair in hot water; this usually leads to hair fall.
You should not comb your hair too often.
Scalp Massage

Massage is a crucial element in hair growth because it releases muscle tension. It helps you improve blood circulation to the scalp. Conducting a scalp massage on your head can be enormously relaxing. This is the best way to release the tension being held in your scalp. Take a few drops of the best essential oils for hair growth, and use it for the massage. Use your fingertips to massage the oil into the scalp using small circulation motions. Begin the process at the base of your neck as you move your way to the top of your head. Always remember to work your temples and the areas behind your ears.
Natural Oils for Hair Growth Recipes
Recipe #1: Sage & Honey Hair Conditioner Blend
Ingredients:
30 drops of sage essential oil
2 tablespoons of sweet almond oil
1 tablespoon of honey
1/2 cup of distilled water
1/2 teaspoon of liquid lecithin
1/2 teaspoon of emulsifying wax NF
1/8 teaspoon of xanthan gum powder
1/2 teaspoon of stearic acid
Directions:
In a measuring cup, mix liquid lecithin, stearic acid, emulsifying wax, and sweet almond. Place the measuring cup in a pot with a few inches of simmering water. In another measuring mix xanthan gum powder, honey, and distilled water. Place the cup in another pot with a few inches of simmering water. Heat both mixtures to a temperature of 160°F till the oil and the wax melt. Then remove both cups from the simmering water.
Add the oil/wax mixture into a mixing bowl, and start mixing with a hand-held mixer. Blend the water mixture into the oil/wax blend on low for a minute. Bring the speed up to high and continue mixing for five minutes. Add sage essential oil and mix for another five minutes. Place the blend into a clean bottle, store in a refrigerator, and use after two weeks. Shampoo your hair, and then apply the conditioner gently from the roots to the ends of your hair. Rinse your hair with warm water after five minutes.
Recipe #2: Stimulate Hair Growth Blend
The ingredients include the following hair growth oils:
7 drops of cedarwood essential oil
8 drops of bay essential oil
10 drops of rosemary essential oil
3 tablespoons of jojoba oil
Directions:
Add the essential oils for hair loss and oils that promote hair growth to jojoba oil and shake to mix. Apply the mixture to your hair and scalp. Then gently massage your scalp for five minutes. Wrap your hair in a towel, and leave it on for thirty minutes. Thoroughly rinse your hair to remove the treatment.
Recipe #3: Essential Oils for Hair Growth Fast Recipe
Ingredients:
4 ounces of jojoba oil
6 drops of sage essential oil
6 drops of thyme essential oil
6 drops of lavender essential oil
6 drops of rosemary essential oil
Directions:
In a clean dark-colored glass bottle, mix the essential oils for hair regrowth, shake the bottle to mix. Wet your hair with warm water in a shower, and apply the oil mixture carefully into your roots. Allow the mixture to sit in your hair for 30 minutes. Then rinse your hair using conditioner, and allow it to air-dry.
In Conclusion

Hair care is important to both men and women, even though it is more important for women. Most people take care of their hair by using conditioners and shampoos among other chemical substances. The major flaw of these hair care products is the ingredients used. You can avoid side effects of such products by using essential oils for hair care. The essential oils for hair growth discussed in this article are the most effective ones for hair care, but there are other natural oils that you can try. Always dilute essential oils with carrier oils and do a patch test before applying them topically on your scalp.
Sources and References