Essential Oils are not only incredible on their own but their benefits are wide. They are multi-purposely beneficial. You can use essential oils for fragrance purpose, for pampering, to beautify your skin, to correct your focus/ concentration and the usage of these oils are infinite. Curiously, I didn't mention one more benefit above and that is essential oils for scars. Yes! If used properly and consistently on skin it can diminish your scars permanently.
These essential oils for scars should be used on scars and blemishes at least for the period of 3-6 months to see impressive results. Yes, the duration is rather protracted but with patience and persistence, you can achieve your no-scar goals. In this Article, we have covered a few DIY recipes, a few best Essential oils for scars, Essential oils for healing skin and Essential oils for scar tissues.
Types of Scars that can be treated with Essential oils for scars
Stretch marks – both obesity and pregnancy marks
Keloid scars – formed by chicken pox, scratches, surgical cuts, vaccination scars, and piercing scars.
Hypertrophic scars
Contracture Scars – basically they are burned marks and deep scars.
Acne Scars
A few best Essential Oils for Scars
Lavender essential oil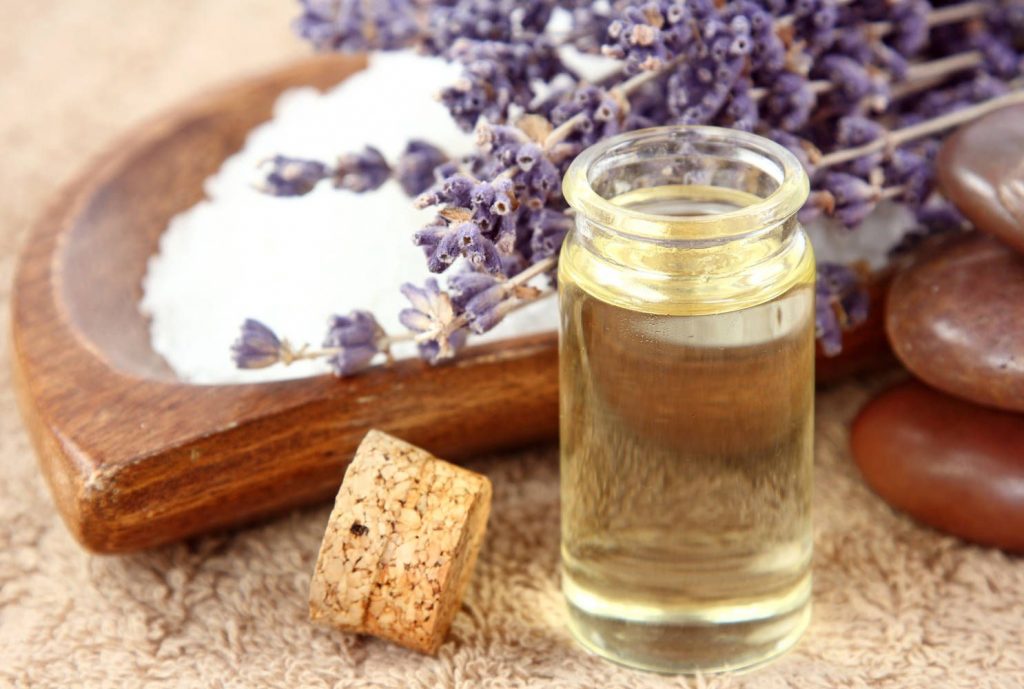 Lavender is the best oil for scars. It is not only soothing, calming and therapeutic on scars skin – but it also has anti-inflammatory elements that make this oil the best choice for treating scars. This Essential oil is ideal for scars as it reduces the appearance of existing scar tissue and marks. This can also be used on stretch marks and on Acne scars.
Shea butter and Coconut Oil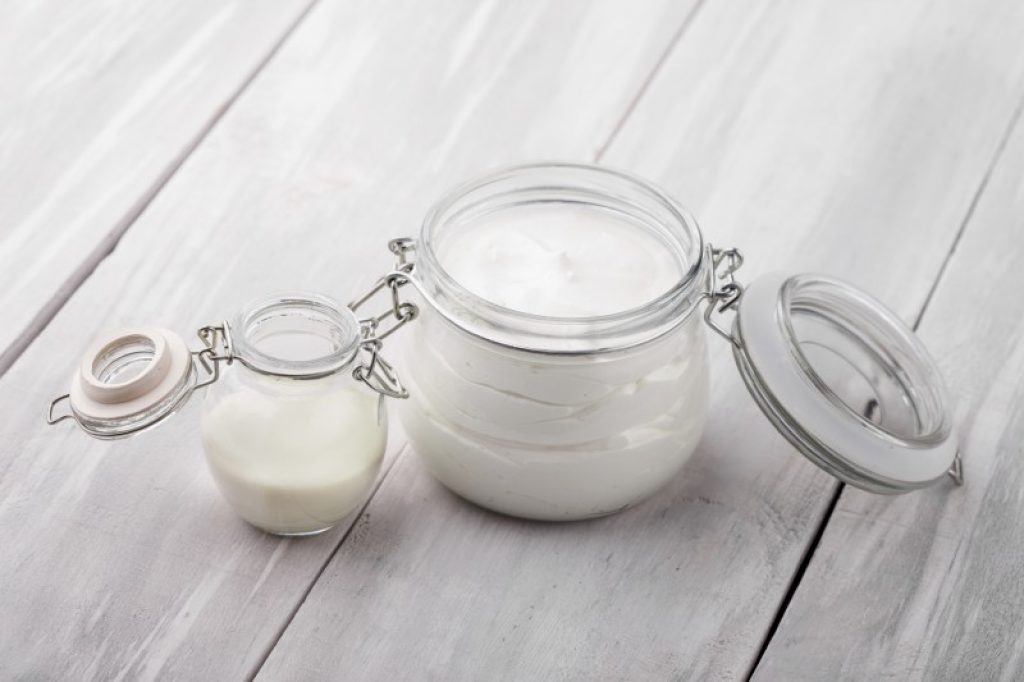 Shea butter has incredibly soft texture and Coconut oil has an amazing quality of keeping the wound moist and supple. This blend is a win-win for any situation (wound). Try to blend raw Shea butter with coconut oil and apply on the wounds. Please follow the Method to treat scars with Essential Oils mentioned below.
Scars make a person feel uncomfortable, as they can be ugly and hard to hide…often in plain view to the world.
Shea butter contains highly nourishing elements such as omega 3 and antioxidants that help in repairing skin without leaving scars behind
Shea butter can also be used on its own to nourish and moisturize skin. It is powerful in reducing keloid scar tissues.
Myrrh essential oil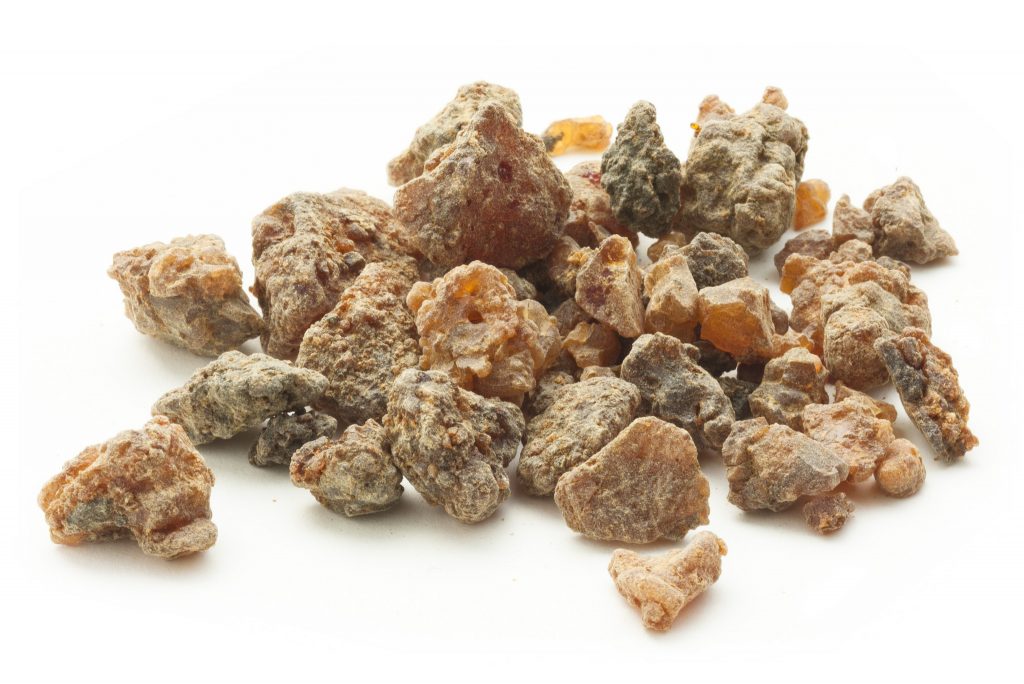 Not many know but Myrrh contains several powerful healing properties that are unbelievable for skin. A lot of people use it to treat psoriasis, cracked skin, rashes and stretch marks. But astonishingly it is incredible on scars and scar tissues. It uplifts skin and rejuvenates ailing/mature skin. It can also be used to reduce wrinkles and fill fine lines. Daily use of this Essential oil will make your skin look healthy, young, fresh and elasticity restored –tight.
Hyssop essential oil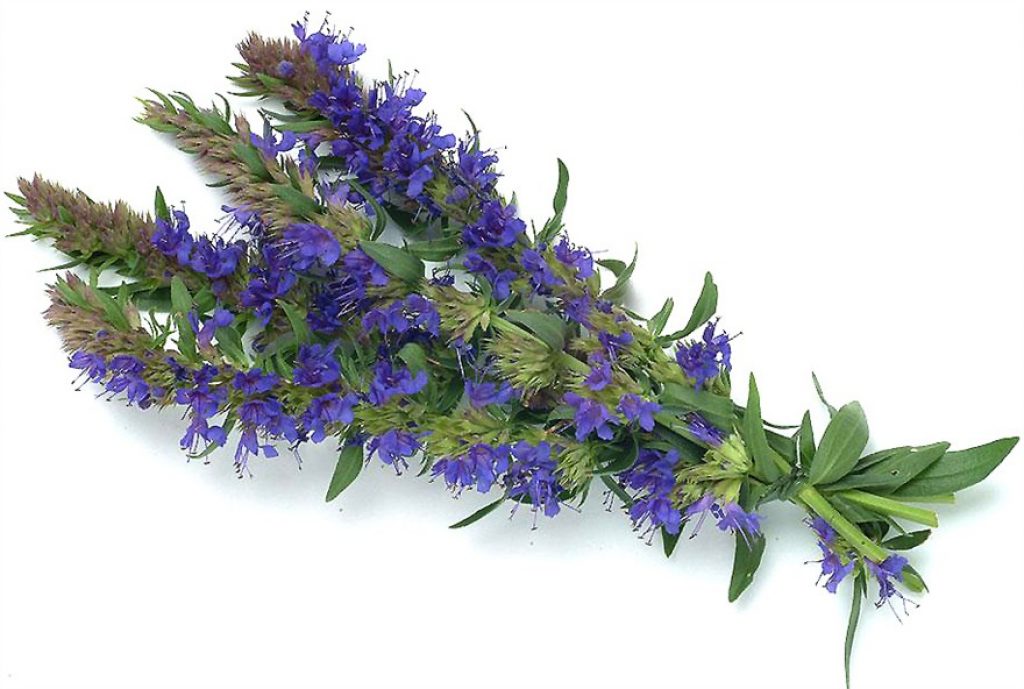 Hyssop is commonly used to heal wounds or bruises but it is equally effective on scars. Hyssop components include antiseptic, antispasmodic, carminative, astringent, nervine, stimulant, sudorific, hypertensive, digestive, emmenagogue, anti-rheumatic, expectorant, vulnerary, febrifuge, and tonic. It is a super powerful herb.
Rose essential oil
Rose is known for its various lovely and practical uses. Not only does its blossom aid in decorating our homes, our hair…but its water is also beneficial for skin. Similarly, rose oil also has many healing elements in it; one of them is healing scars. Additionally, it improves and uplifts skin, and diminishes wrinkles. And it is equally effective on scars.
Daily use of Rose oil can visibly reduce scars and other marks, as well as acne. It is popularly used for retaining elasticity of the skin; it does so by improving blood circulation, while toning blood capillaries. If used regularly, it will brighten your skin and will reduce the appearance of scar tissue.
Frankincense essential oil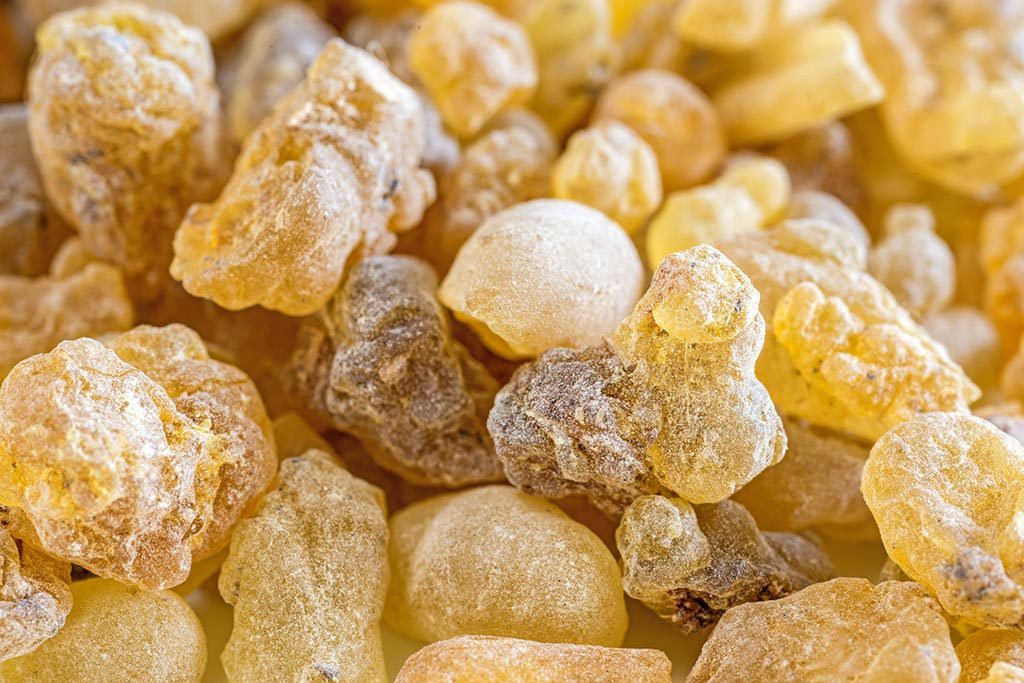 Frankincense is awesome on bruises, and it is equally effective on scars and in reducing scar tissue appearance. It also improves skin tone, softens fine lines, smoothes wrinkles and helps in balancing sebum levels. Frankincense also helps in the development of new skin and repairs old and new skin. 
Neroli essential oil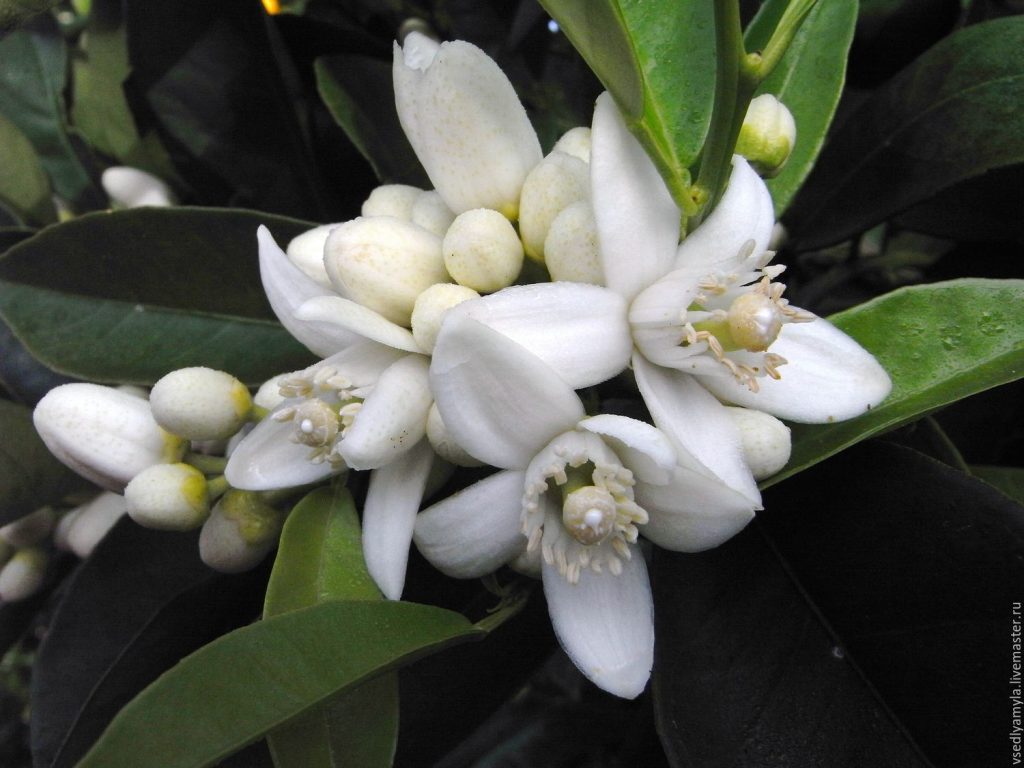 Neroli or Orange blossom (as it is commonly called) is fabulous on scars and on stretch marks. It diminishes scars, marks and bruises traces. Regular massage on effected skin will stimulate skin cells and promote cell regeneration leaving your skin looking flawless and ageless. It is a super tonic for aging skin. It instantly uplifts skin and irons fine lines.
Patchouli essential oil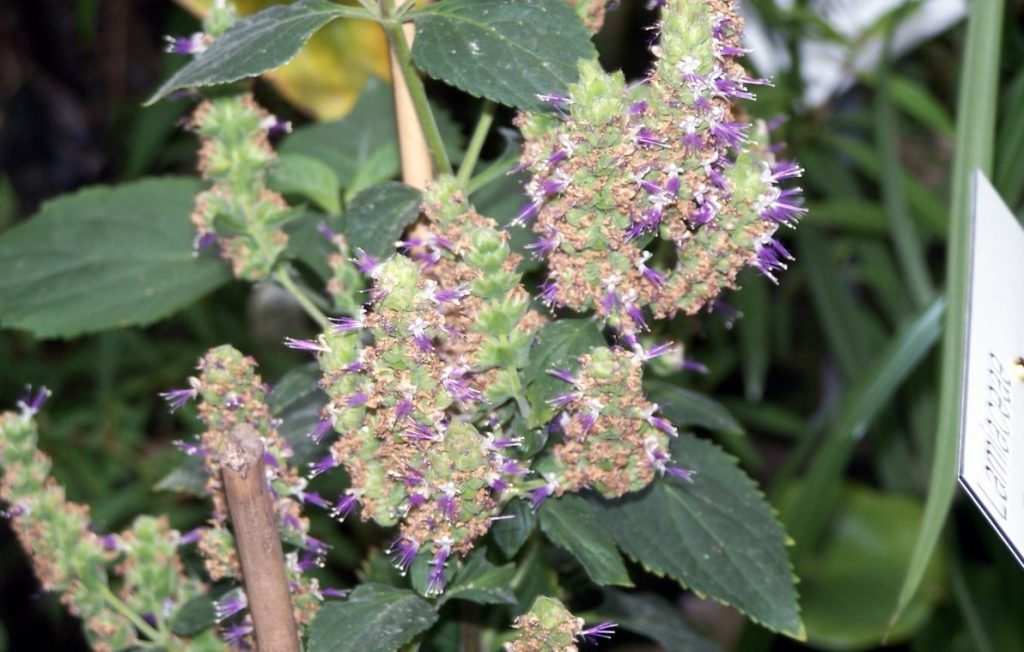 If you have been looking for a dependable skin restorative natural product or oil – then look no further. This essential oil is impressively operative on skin and restores skin collagens. Daily usage helps in stimulating skin cells. It also has sedative, cicatrizant and anti-inflammatory properties in it. Patchouli is widely used for scar tissues, as it helps in restoring the skin. Patchouli is commonly used to treat burn scars.
Juniper essential oil
Juniper Essential oil has properties that not only restore skin, but also reduce the appearance of scars. This oil's components work over time as they detoxify, cleanse and tone skin, all at the same time. If you have any skin-related issues or any kind of skin problem, try this essential oil. It is commonly utilized to treat skin ailments such as eczema, psoriasis and dermatitis.
Methods to treat scars with Essential Oils
Make sure you treat any fresh wounds properly. This will prevent the wound from forming a scab that can easily tear off, leaving a scar behind.
To treat fresh wounds, keep them clean. And to prevent the wound from forming a scab or dryness, be sure to apply any essential oil for scars. If you don't treat the area properly, chances are your skin surrounding the wound can become dry and itchy. Dry or scabbed skin can easily form scars.
If your skin is sensitive, try this gentle essential oil blend for scars.
This is the best essential oil blend for sensitive skin. This blend can be used to treat facial scars, as well as other sensitive skin areas. Its application may be gentle, yet the results are wonderfully effective!
To prepare this blend, mix:
I tbsp. Rosehip seed oil,
1 tbsp. Tamanu oil, and
1 tbsp. Calendula oil
Take a small bowl and add the ingredients and mix in and apply with your fingertips. The method to apply on wounds is equally gentle. Dip your fingertips in the oil blend and dab the excess oil off the fingertips with a paper towel. Now apply gently on the scar, scabbed area or on dry skin around the wounds. This will keep the wounded skin hydrated and prevent the skin from leaving scars of the wound.
However, if your skin is normal and can bear stronger blend. Then try this:
Half cup of Rosehip seed oil
½ tsp. of Frankincense oil
½ tsp. of Lavender oil
So it is indeed a gentle blend, – soothing, yet a little more powerful than the above- mentioned oil. Early treatment, rather than later, is always better. Following this method can prevent scarring later on.
However, essential oils have an amazing impact on combating acne scars too. No less effective essential oils for cellulite and stretch marks.
A few more recipes
Reduce fine lines – apply 2 drops of frankincense oil directly on your skin and find fine lines reducing and sun spots diminishing.
Scar Treatment – Mix a few drops of Lavender oil with 4 drops Myrrh Essential oil and apply on scars. You can also rub just lavender oil into the skin to repair skin and diminish scars.
Treat Acne scars with Essential oils
The best essential oils to treat acne scars are: coconut oil, basil oils (holy and sweet), and citronella grass oil.
These essential oils have a powerful component that does not allow the acne to inflame. Since acne is very likely to become inflamed, cause irritation and spread  –  these oils prevent that nasty scenario from happening!
Try these recipes and method to treat combat Acne and Acne scars simultaneously.
Coconut oil – ½ cup
Sweet basil or Holy basil oil – 20 drops
Method:
Mix both oils in the bottle and pour it on the fingertips and massage it in gently. Make sure not to apply too much. After massaging make sure you dab your face with the tissue to remove all the remaining excess oil.

Essential oils for scars are a great way to treat your issues naturally. Even if they don't heal the scar completely, they will, by all means, be a good aid to the recovery process.
Sources and References
MedlinePlus Scars