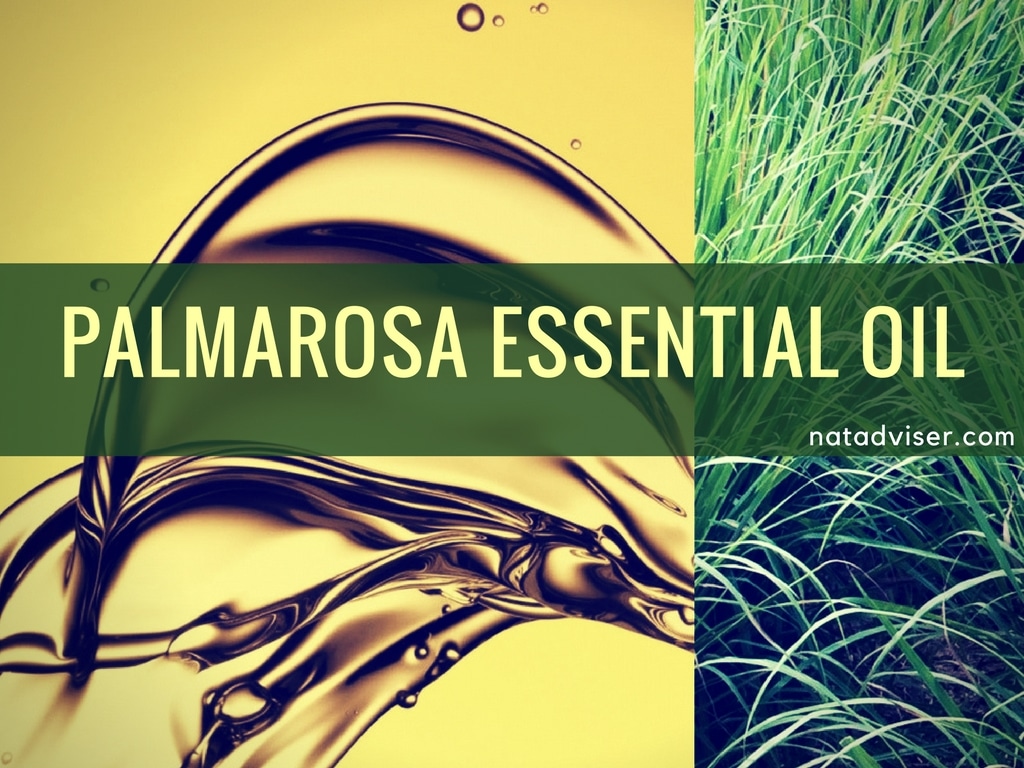 Palmarosa's scientific name is Cymbopogon martinii. It is related to lemon grass genus found in native India and Indochina. However, it is mostly cultivated for its aromatic uses to extract palmarosa essential oil. Cymbopogon martinii's is commonly referred as Palmarosa.
Being a relative to lemon grass group, Palmarosa structure is similar to lemongrass plant structure. Palmarosa has stiff grass, upright in form and color varies from pale yellow to green-yellow. The stems of the plant are erected by a small incisive root system. While growing in wild, it can arch narrow-lanceolate stem/leaves that can grow to a height of 2.0 to 3.0 meters.
Palmarosa and lemongrass family are close relatives of tropical grasses that are known to produce aromatic oil, herbs, and other versatile oils. The most popular oils of this family are lemongrass essential oil, and Citronella essential oil. Palmarosa grass found to be grown in two different variations, Sofia and Motia, also called as Rusa and Palmarosa. It is recorded that in 1935 the oil of Palmarosa was sold at the highest price of 5 shillings.
Palmarosa Essential oil
Palmarosa essential oil is extracted from the sweet-scented stems of the palmarosa. They grow throughout India and especially found in Northeast of Mumbai and near Himalayan region that stretches on the rims of Nepal, Pakistan and Indian border.
Essential oil of Palmarosa is extracted through steam distillation method. First, the grass is harvested and dried then steam distilled. The Palmarosa essential oil constitutes components are Geraniol, Dipentene, Geranyl acetate, Myrcene, Linalool, and Limonene. The fragrance of Palmarosa is similar to rose and that is why it is also referred as Palma-Rosa.
Palmarosa essential oil is often used as a replacement for Rose oil and is also frequently adulterated with rose oil to create a cheaper version of Palmarosa oil. Palmarosa essential oil is commonly used as a flavoring agent in food products and beverages by FMG industry. Due to its sweet fragrance, it is also used by candle-makers, cosmeticians, perfume producers and also by soap manufacturers.
Although it is infamous for its fragrance, it also has many medicinal benefits attached to it.
Health benefits of Palmarosa Essential Oil
Antiviral
We are mostly prone to viruses and they can cling you from anywhere – anytime. Palmarosa oil's antimicrobial agent can be influential in killing bacteria, viruses, and germs. When applied on skin it creates a protecting layer called cyst. It can protect your body from extreme climatic and atmospheric conditions. Viruses can remain dormant when they are in cyst. But when the cyst frees them they multiply in the numbers. It is at this time that Essential oil of Palma Rosa kills the multiplication of viruses and eliminates them.
Viruses are usually quite dangerous. If not treated, they can affect internal organs in the body, such as heart, kidneys, bladder, urethra, and colon. When viruses attack organs it triggers sudden crucial pain.
Cytophylactic
Palmarosa essential oil has cytophylactic characteristics, which defines that it helps in cell growth and recycling of cells. In other words, it has repairing components that can help repair any damage to the outer skin, inner skin, and cells. Damage can be caused by various reasons: aging, wounds, low collagen production and so on. This property can work as a defensive measure to protect cells in the body and strengthen the immune system.
Digestive
Digestion can be a major issue in today's time. Today's lifestyle demands socialization and intake of unhealthy food has become inevitable. With parties wines, beer and consumption of fast food has no limits. However, to get rid of stomach indigestion issues, you can use this oil. It's beneficial in stimulating stomach and helps body in absorbing nutrients and discarding fats. Making digestion process an easy task to perform.
Hydration
Hydration is one major issue in today's time. With pollution at rise, having a hydrated skin and body is becoming a daunting task. Regular use of this oil promotes hydrated skin and body. It restores moisture, repairs and nourishes hair and body, and keeps you looking young and youthful.
Uses of Palmarosa Essential Oil
Topical Use
You can try topical use by applying the oil on the body and before stepping into the shower.
Aromatherapy
Add Palmarosa oil in your massage oils, and massage on your back to strengthen your back muscles. To get a head massage, add 3 drops of Palmarosa essential oil and 2 tbsp of extra virgin coconut oil. Massage it gently into your hair and scalp. It will sooth your brain nerves and will repair your hair.
Antiseptic
Add 2 drops of Palmarosa oil in your facial cream, lotions or antiseptic cream and apply on the wounds. It will work as a defensive agent for your wounds.
Massage
When Palmarosa essential oil is massaged on the skin with coconut oil, it will hydrate skin, control secretion of sebum and fight wrinkles. It is also beneficial in eliminating stretch marks, acne rashes, acne scars and closing of open pores.
Diffuse
Add 2 to 3 drops of Palmarosa oil in a diffuser and use it as an air freshener. It also affects your insomnia disease, relaxes your nervous system, body muscles and relieves you from stress.
Medical uses
Add a drop on a palm and rub on the nose to relieve from sinus. Regular application on acne can eliminate acne and its scars. If you are feeling stress, exhaustion, and fatigue, diffusing this oil can relieve you from the emotional stress.
Precautions
Palmarosa essential oil is considered a safe product with no side-effects.
It has been found as non-irritant, non-toxic and non-sensitizing oil.
It is not recommended for children under 2 years and pregnant women.
It might be a bit harsh on sensitive skin, so please practice a patch test before including it into your daily routine.
Blends of Palmarosa
This essential oil can blend excellently with bergamot, chamomile, clove, clary sage, lavender, frankincense, ginger, sandalwood, rose, petitgrain, orange, mandarin, geranium, bay, rosemary, oakmoss, lemon, amyris, lemongrass and patchouli.
Dry Skin Elixir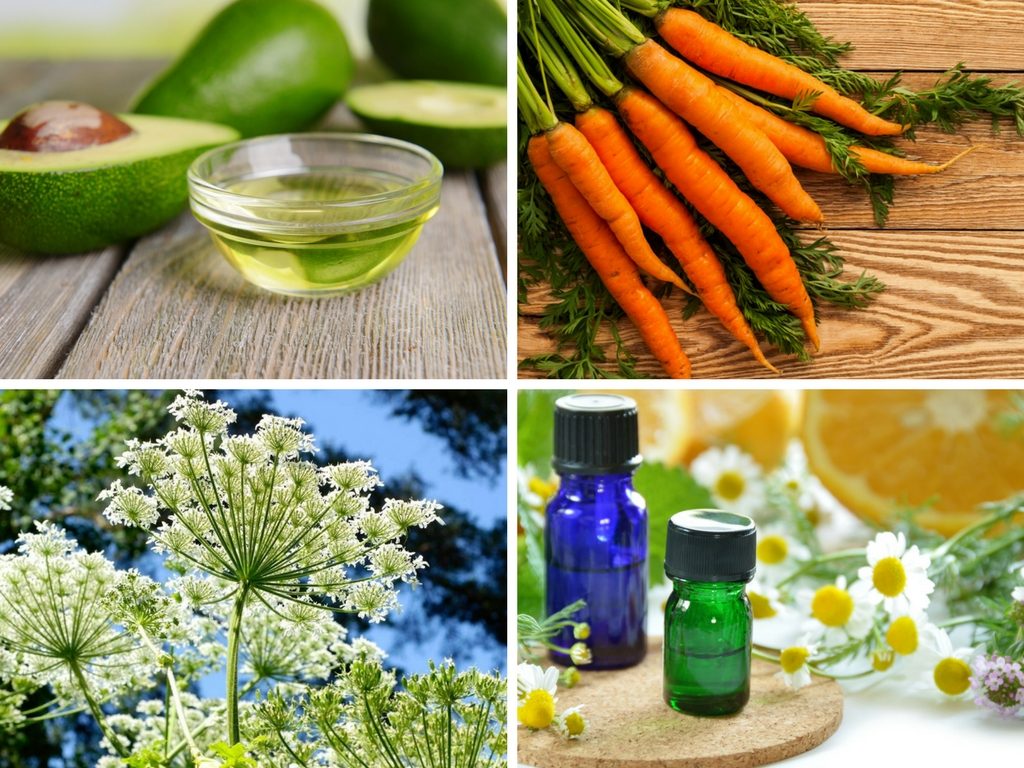 Ingredients:
8 drops of Palmarosa Essential oil
4 drops of chamomile essential oil
4 drops of orange or carrot essential oil
1 drop of angelica essential oil
15 ml of avocado oil
Application:
Mix all the oils and apply on dry and flaky skin.
Relaxing Bath
Ingredients:
13 drops of Palmarosa Essential oil
4 tbsp of jojoba oil
Application:
Add Palmarosa Essential oil and add jojoba oil in the bath tub to relieve yourself from muscles pains, joint inflammation, and bruises. Using this oil in bath can also alleviate you from skin infections, convulsions, and spasms.
Spray/Mist
You can also use Palmarosa essential oil in a Mist or spray form. Spray can be used on pillows, linen, bed sheets and clothes. Palmarosa essential oil mist can be used on face and hair.
To prepare Face Mist
Ingredients:
10 drops of Palmarosa Essential oil
3 drops of lavender oil
Application:
Mix Palmarosa Essential oil and lavender oil in a 5 ml water bottle. Fill in the fractionated space with water. This can be used as an energizing spray on face.
To prepare Hair Mist
Ingredients:
20 ml water
5 drops of Palmarosa essential oil
Fenugreek
Application:
Add a handful fenugreek in 20 ml water and soak it for 24 hours. Pour the fenugreek infused water in a 5 ml water bottle and palmarosa essential oil and shake well. Spray on the hair at night and leave this solution overnight. Take a bath in the morning and you will be surprised to see your hair health improving with every passing day.
You can use this at least 3 times a week. It will repair your hair, prevent your hair from falling and eradicate the presence of dandruff. It will also render volume and shine to your hair.
Sources and References
Wikipedia Cymbopogon martinii